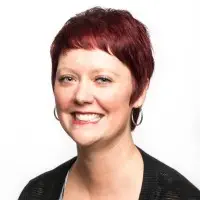 eredith Hoppe is a resident of Pittsburgh, PA who has been assisting with content management (and learning a lot about sunken treasure and numismatology!) for the 1715 Fleet Society since 2015. She will be responsible for grant writing for the new nonprofit 1715 Fleet Society.
During her time in Pittsburgh, Meredith has worked at many nonprofit organizations in the area to empower and advocate for young people, communities, and public school educators through arts education and theatre.
She is the Director of Acting at Hope Academy of Music and the Arts and has worked for the Pittsburgh Cultural Trust, City Theatre Company, United Way of Southwestern PA, Point Park University, and West Liberty University, among others. Meredith received her MFA from the University of Central Florida in 2010 and her BFA in 2003 from Shenandoah University.
Meredith recently began a new full-time role as a Technical Recruiting Specialist at Automattic, Inc., where she gets to use her knowledge of WordPress every day (the system that runs 1715 Fleet Society) to help hire software engineers who believe in making the web a better place. Meredith works remotely with over 1400 people across the globe, from her townhouse in Castle Shannon that she recently purchased in December of 2021. She is thrilled to continue to support 1715 Fleet Society as a board member to help further its mission of education and learning.