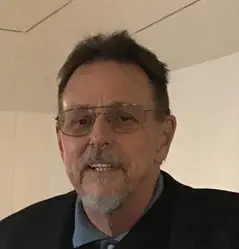 Phil Flemming is a current (and founding) Director of the 1715 Fleet Society and the new 1715 Fleet Society 501c(3) nonprofit corporation. He is also serving as chairman of the newly created advisory board.
He was educated in the US and England, taking an advanced degree in Classical Languages and History. He returned to the US in the early 1970s to teach at several universities including Colgate, Pitt, and Florida Tech.
His interest in Spanish Colonial History developed in the 1980s when many of the original Real 8 members were his friends or neighbors in Melbourne Beach, Fl. Without the fuel of the rich numismatic finds of the early 1960s, private (and academic) archival work on the 1715 Fleet had largely stalled. To revive interest in research on the 1715 Fleet and establish a permanent research organization took more years than Phil anticipated, but in 2008, with the tercentennial of the loss of the Fleet approaching, the opportunity to found such an organization arose.
In co-operation with Ben Costello and Ernie Richards, the 1715 Fleet Society was created and immediately began planning a series of biennial international conferences on the Fleet (Vero, 2015; St Augustine, 2017; Havana, 2020).
The website of the new nonprofit 1715 Fleet Society (https://1715fleetsociety.com) has become an internationally recognized digital archive of Fleet material, and soon the Fleet Society will be undertaking the publication of several anthologies bringing together the recent work of dedicated Fleet scholars.
Besides archival work, Phil has long been attracted to the discipline of numismatic research. The wrecks of the 1715 Fleet have revolutionized our understanding of Spanish Colonial coinage in the reigns of Carlos II and Felipe V.
Collectors, as well as scholars, now have access to a large corpus of gold and silver coins from colonial Mexico, Peru, and Colombia. Anticipating his publication of two monographs, The Gold Cobs of Mexico, 1679-1733 and The Gold Coinage of El Peru, 1696-1751, much of Phil's research is already available on his website, https://www.goldcobs.com.