With the 1715 Fleet 300th Anniversary Commemoration just a few weeks away, the Treasure of the Month for July 2015 had to be special.  Therefore we decided to feature this 1715 heart-shaped eight reales.  Hidden away for fifty years, this coin made a remarkable reappearance in early 2015. Minted in Mexico City, this coin bears a full date 1715 on a nearly corrosion free surface.  The main attraction, however, is the edge shaving done in the 1700s to transform it into a heart shape.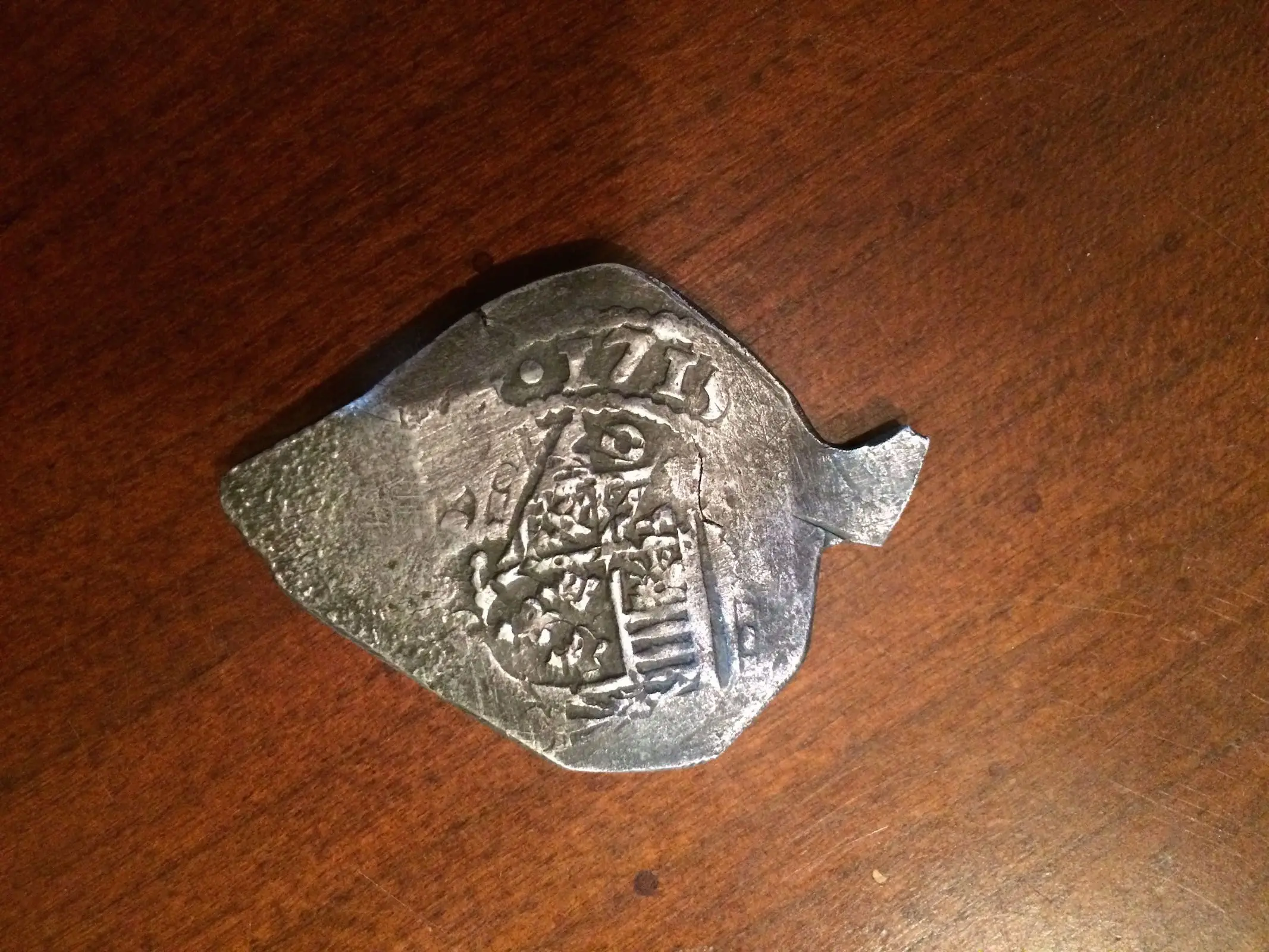 This coin was featured in the classic book Pieces of Eight (1966), by Kip WagnerKip Wagner (1906 – 1972) was instrumental in the formation of the team that later became the Real Eight Company and one of the greatest salvage groups that ever explored the 1715 Fleet wrecks.  He ... More and L.B. Taylor. Recently this coin was featured in another publication, the auction catalog of Daniel Frank Sedwick, LLC (Treasure Auction 17) as Lot 502.
Because of its rarity, uniqueness, and provenance, this coin was chosen by the Fleet Society to commemorate the 300th Anniversary of the loss of the 1715 Fleet on July 31, 2015.  Photos and text courtesy of Daniel Frank Sedwick, LLC.