Another side trip that I took after the FUN Show was to Cocoa Beach to see a rather recent addition to that popular vacation community….a Dinosaur Museum.
To be accurate, it is the Museum of Dinosaurs and Ancient Cultures, which is located on the 2ND and 3RD floors of the Dinosaur Store, 250 West State Route 520, Cocoa Beach, Florida. Their Mission Statement says that: "The Museum is a community-based, non-profit organization whose mission is to expand awareness and appreciation of prehistoric life and the magnificent accomplishments of the ancient peoples. Through the integration of exhibits, educational programs, and collections, the Museum of Dinosaurs and Ancient Cultures will open windows into the lives of prehistoric and ancient civilizations."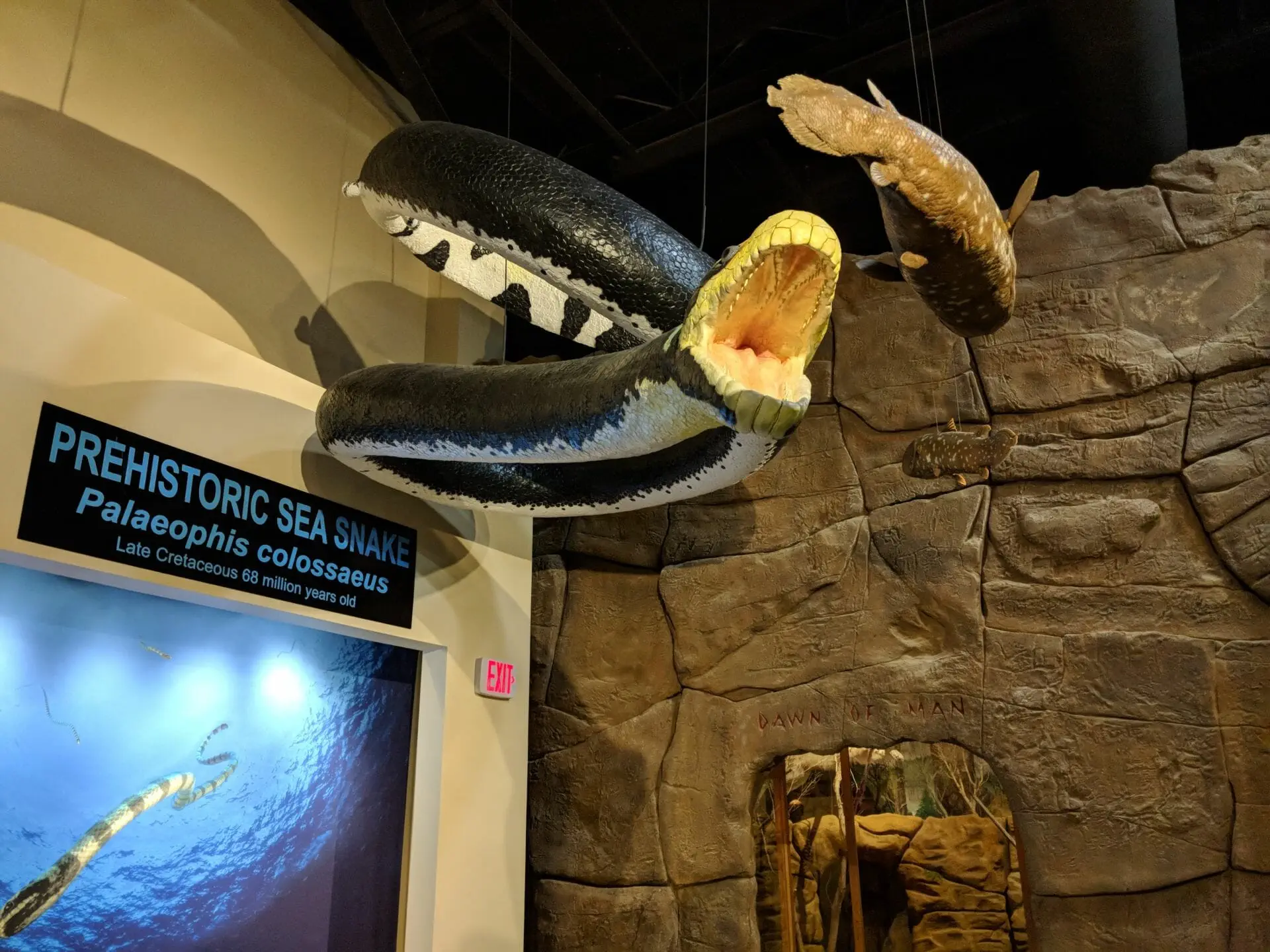 I have visited the Dinosaur Store in the past as I have an interest in geology and natural history. The store is a museum in and of itself with hundreds of fossil and mineral specimens. I met with James Spiva, a dinosaur and fossil specialist, who invited me to partake of their museum while I was visiting the store.
The museum opened last year and, to be honest, I did not know about the museum until James told me. Nevertheless, I accepted his invitation to visit the museum while he was packaging some of my purchases. To say that I was blown away would be an understatement. It was obvious that a lot of time, money, creativity, and energy went into the development of this museum. This was by far one of the best Dinosaur Museum that I have seen. It would rival any Natural History Museum that I have ever seen.
The exhibit featured genuine dinosaur skeletons along with true to life dinosaur displays. Each display was artistically created to give one the feeling that they were actually stepping back in time. Also, there were "dino sounds" throughout the exhibit which gave one the urge to look over their shoulder to make sure that nothing was approaching from behind.
The following images are a representative sampling of what is in store when you visit this unique and highly educational exhibit. Sadly, due to time constraints, I was unable to visit the Ancient Cultures exhibit. But, I will save it for a later visit and post.
Enjoy the pictures and checkout the store online at: https://www.dinosaurstore.com/cocoabeach.html.
Ben Costello, Director