Today was the last day of the FUN show, and we had a blast being at the show. We had many visitors to the table, one of whom is the youngest 1715 Fleet Society supporter. At age 7, Mora, daughter of Augi Garcia of Daniel Frank Sedwick, LLC, visited our table with her father.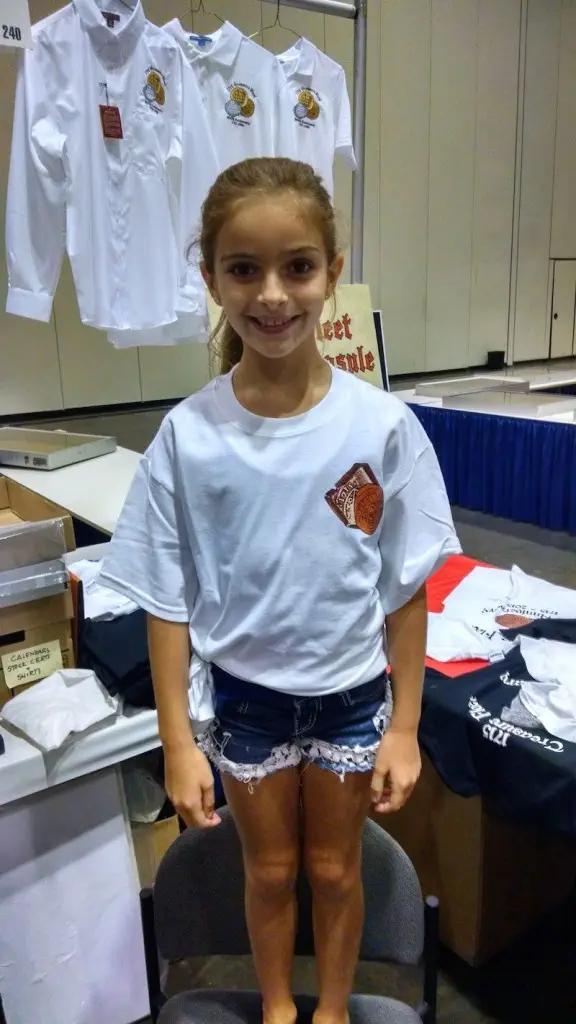 She was sporting a 1715 Fleet Society t-shirt and I asked her to get up on a chair so I could take a picture. If we ever decide to get into sportswear, we'll ask her to be one of our models.
Seriously, we had a great time at the show and I'm very thankful to everyone who offered words of encouragement and support.
From here, I will be traveling to Vero Beach, where I will be staying at the Costa d'Este Resort. I'll be camped out there and working on finalizing details for the upcoming 300th Anniversary and all of the events associated therewith. If anyone needs to reach me, please call my cell at 724-344-3171, or leave a comment here on the website.