For those of you who did not get a chance to attend the recent conference at St. Augustine in March, here is an opportunity for you to consider the purchase of a special item. When we were planning the conference, the Fleet Society engaged local St. Augustine artist Warren Clark to create a special limited edition commemorative tile that could be sold in conjunction with the conference. Warren, through his company, History Illustrations, creates wonderful ceramic tiles upon which he depicts historical events in artistic form and imprints them on the tile.
As can be seen in the illustration above, he has mapped out the various wreck sites associated with the 1715  Fleet and added special commentary on important events associated with the wreck sites depicted. In addition, he has noted other interesting events that occurred in this highly historical region such as the discovery of a mammoth carved on a bone found just north of Vero Beach.  There were just 40 of these tiles made. All were numbered and signed by Warren and yours truly. These tiles were available to those who attended the conference. But, since many were not so fortunate, we are offering them here. Also, along with the tile you will receive a parchment map of the tile, also numbered. Both the tile and map are suitable for framing as depicted in the image below.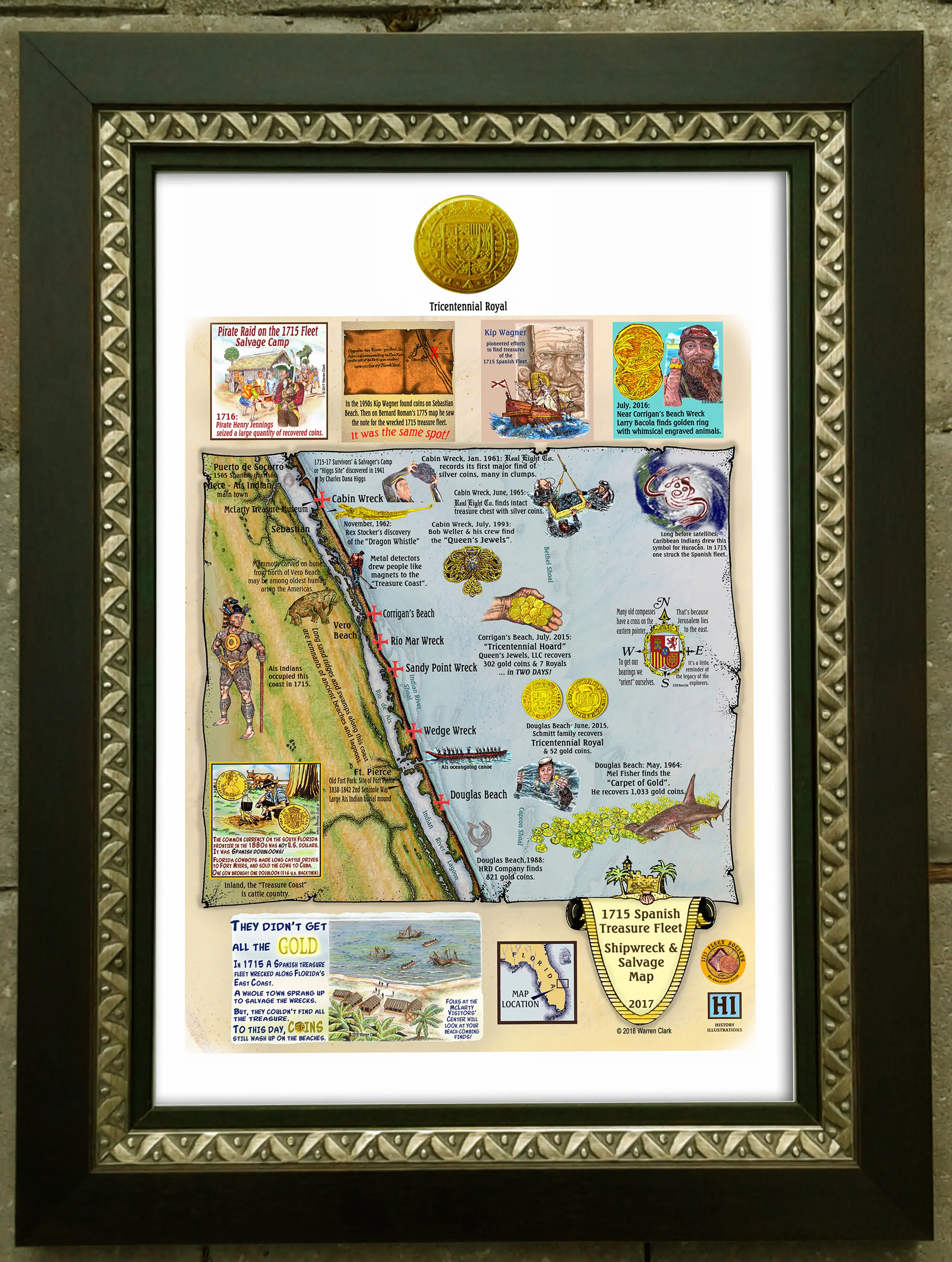 To order, please see the price list below and contact Warren at rwc904@gmail.com or visit his website, fineartamerica.com, for more of his work.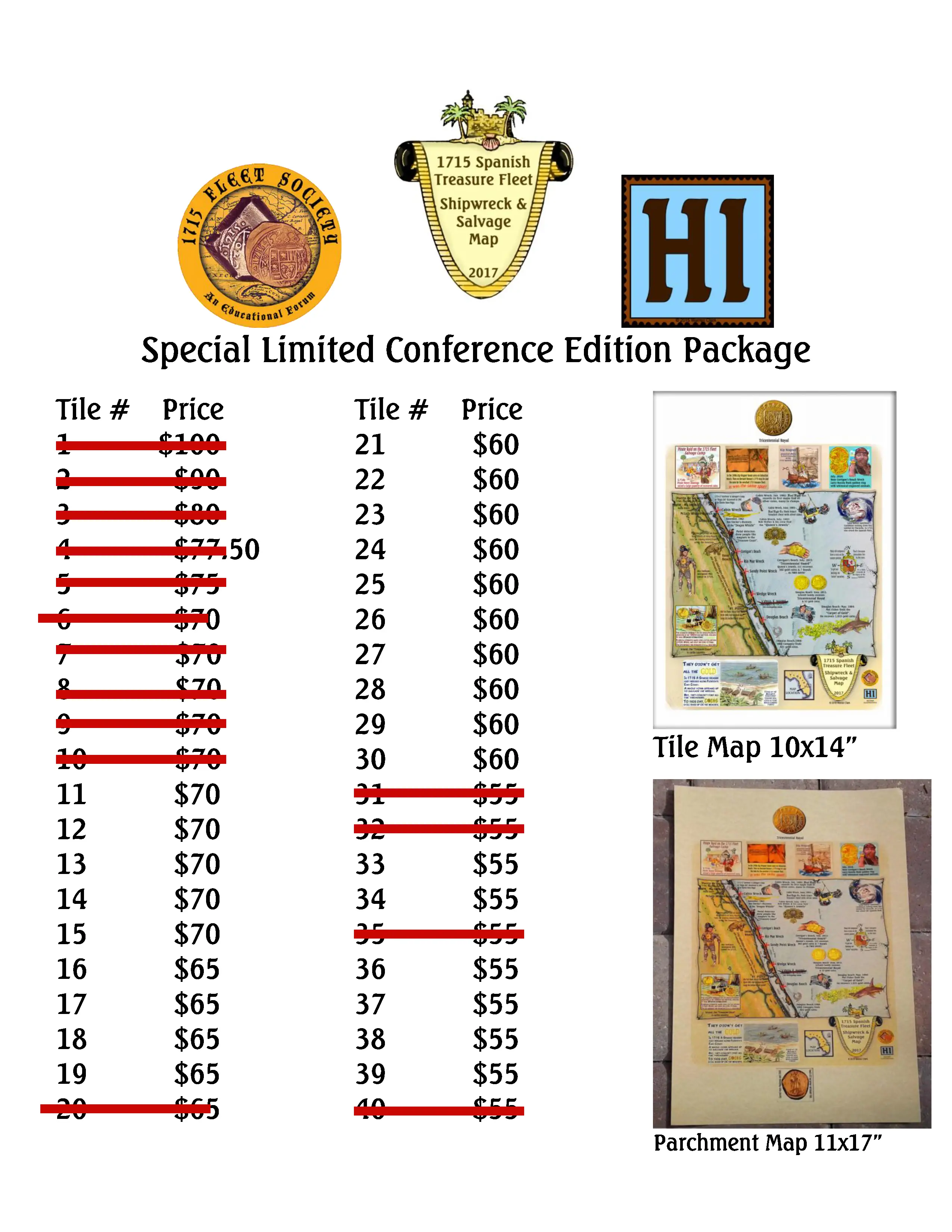 Submitted by Ben Costello, Director