SPECIAL THANKS!
The Fleet Society would like to thank the folks at Daniel Frank Sedwick, LLC, for their very kind offer to donate to us half of the hammer price of Lot 1560 in their upcoming 1715 Fleet Anniversary Auction later this month.
Lot 1560 is a plaster sculpture of the obverse of a Mexico City cob 8 escudos Royal, 1702 L. It is the last item in the auction and, hopefully, will garner much enthusiasm and vigorous bidding.
We are encouraging all of the visitors to our website to enter the bidding process and help to raise the hammer price. The donation will be used for the upcoming 1715 Fleet Commemoration.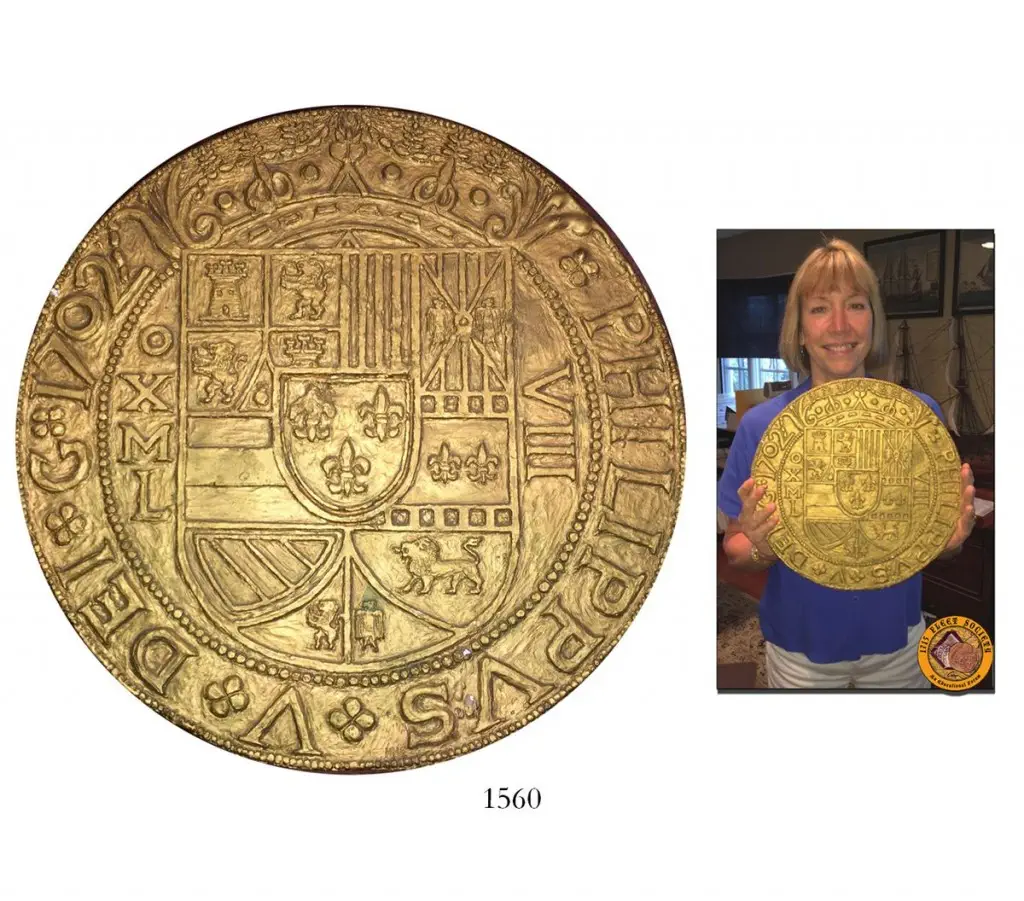 Treasure Auction 17 is scheduled for April 29 – 30, 2015. You can see all of the items offered in this auction by accessing Sedwick Coins.com via the button/link below: