Earlier this month I had the opportunity to visit the Whydah Museum located at W. Yarmouth, Massachusetts. For those who may not know what this is, the Museum is the repository of artifacts recovered from the only documented pirate ship ever salvaged.
This is a one of a kind exhibit and the only place in the world where you can see real pirate treasure.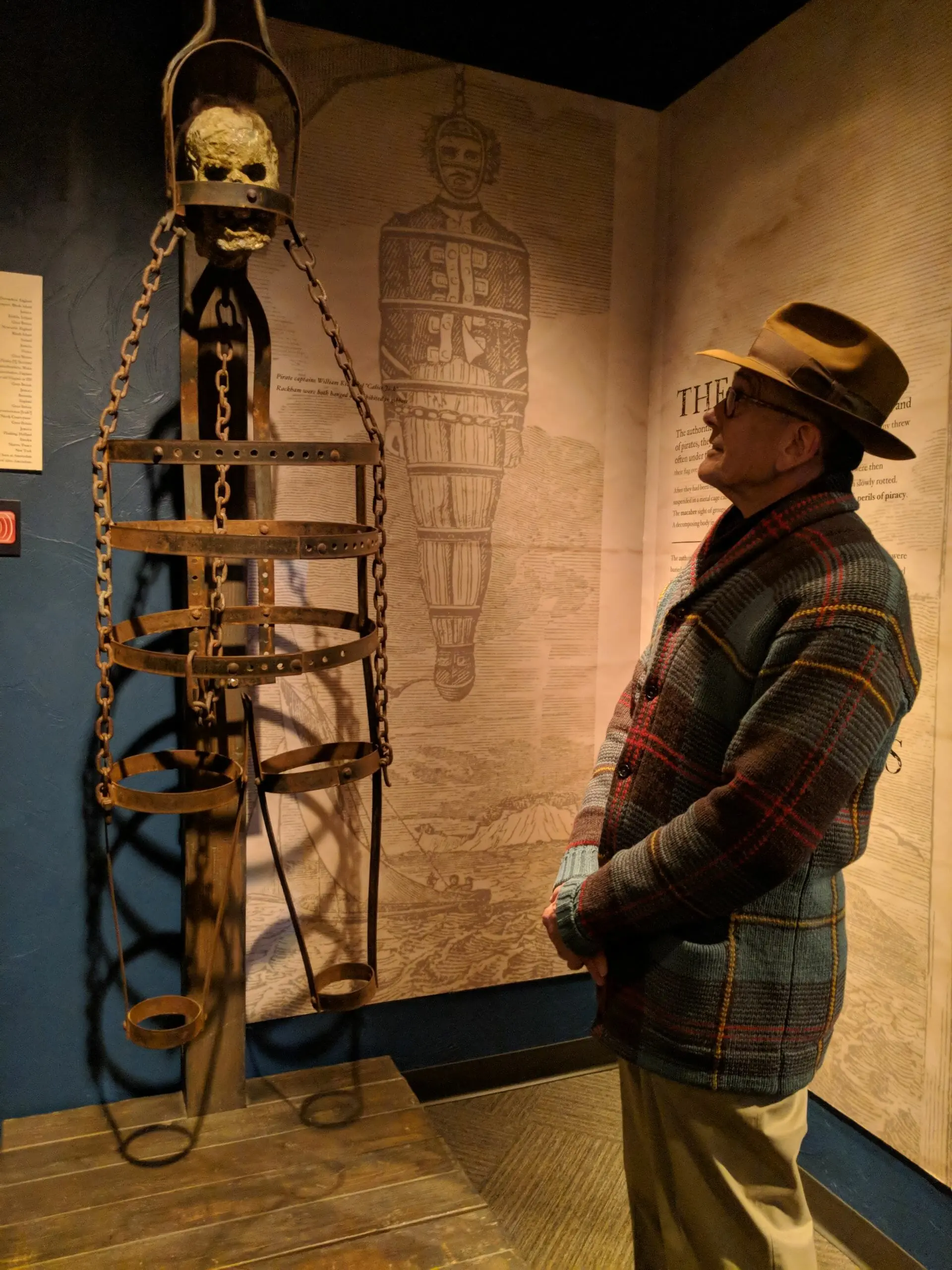 The story behind the Whydah is fascinating. Lost in a hurricane on April 26, 1717, the Whydah had on board the treasure of fifty plundered ships. Commanded by the pirate Sam Bellamy, the Whydah was originally built as a passenger, cargo and slave ship. The ship was captured by Bellamy which he used as his flagship to raid unsuspecting vessels. During its short career, the Whydah crew managed to accumulate a fortune in gold, silver and other treasure. Some of this accumulated treasure came from ships that had plundered the 1715 Fleet wreck sites.
In April 1717, the Whydah was making its way north to Provincetown, Massachusetts when it met its fate at the hands of mother nature off of Cape Cod. For years, people wondered where the ships watery grave was located and how much treasure was actually aboard. This question was answered in 1984 when it was found by underwater explorer Barry Clifford. The story of Clifford's years-long odyssey can be more fully explored in the book "Expedition Whydah", published by HarperCollins and released in May 2000.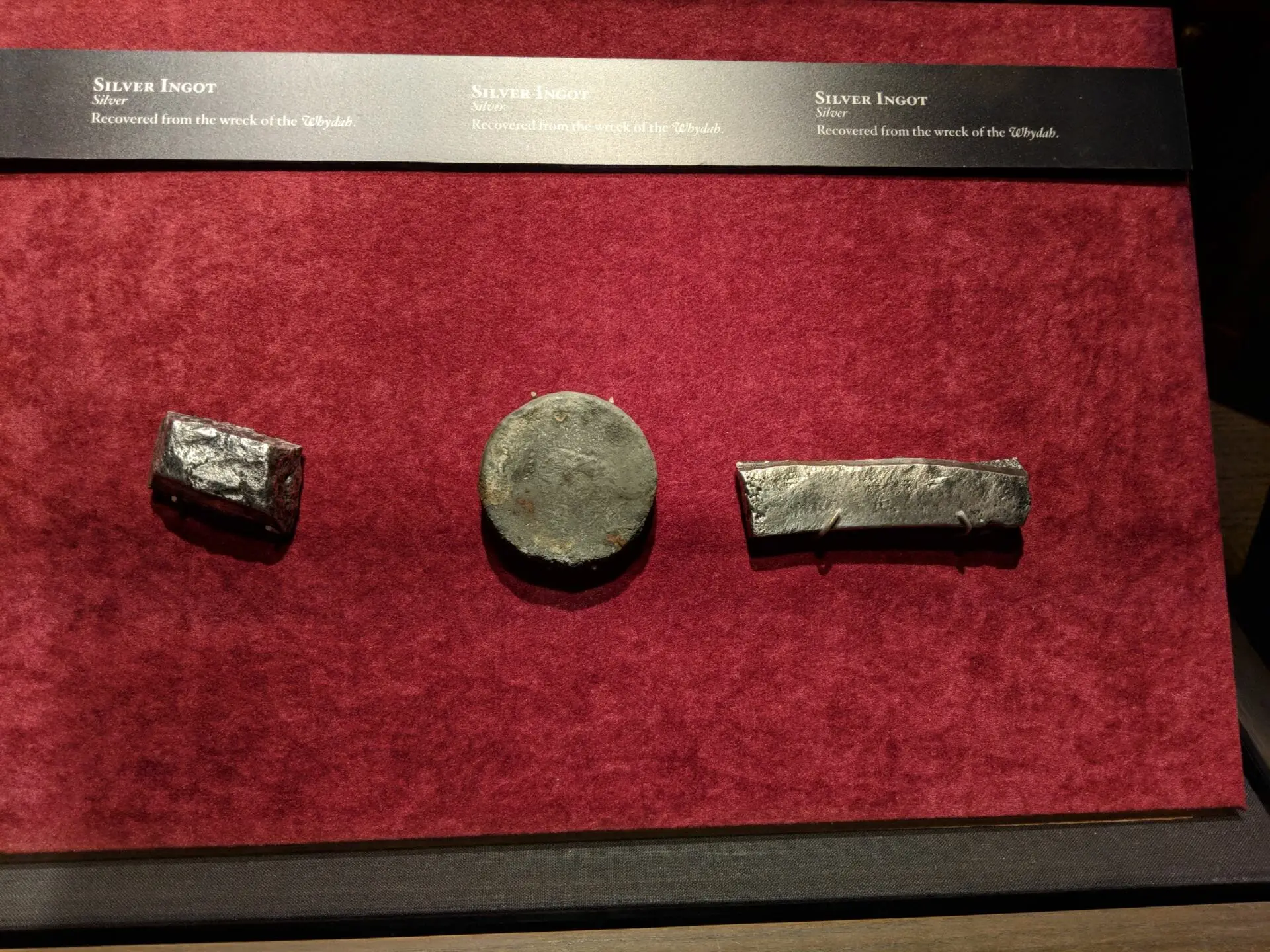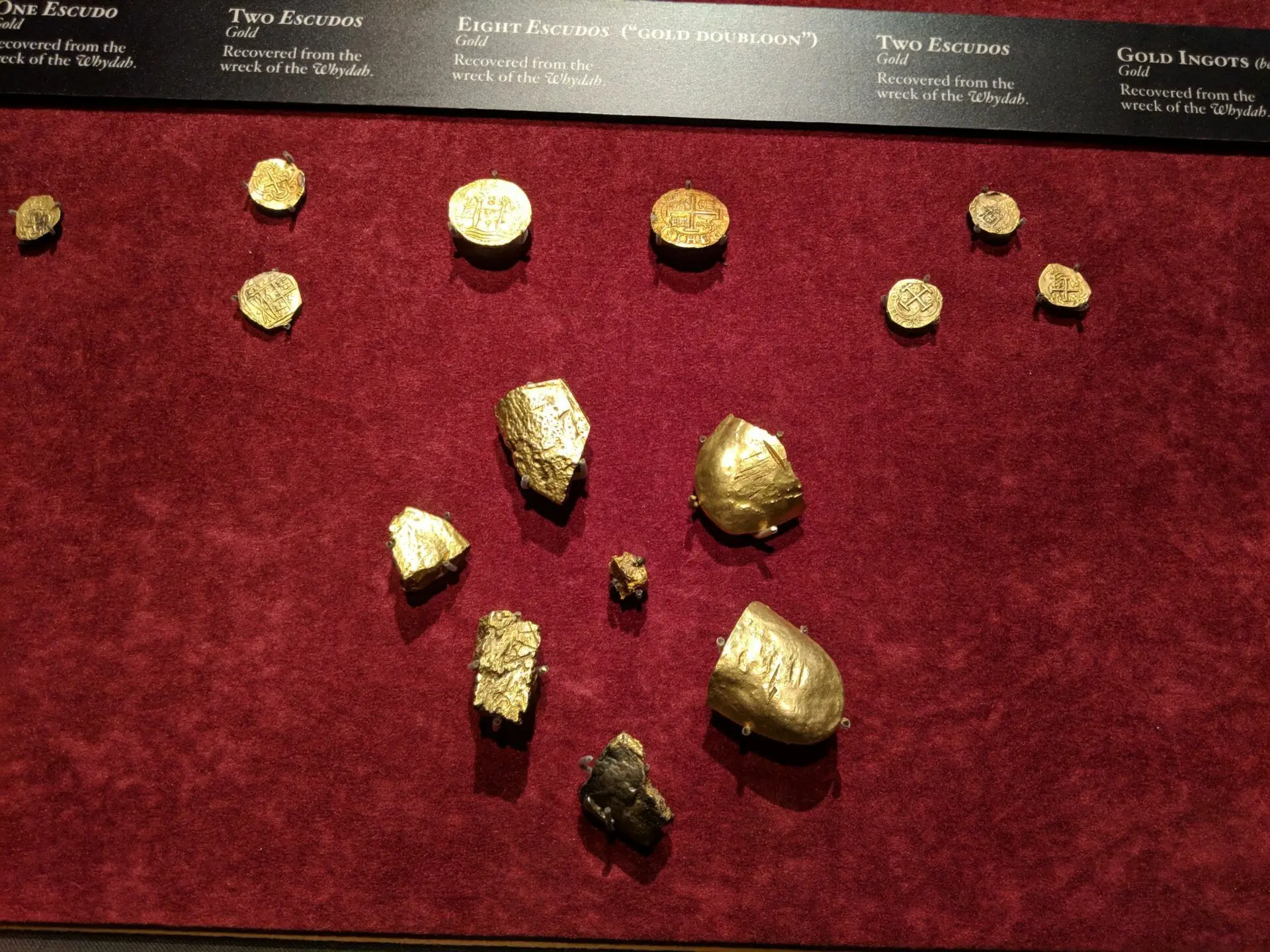 At the Museum we (my wife and I) had the great pleasure of meeting Margo (Barry's wife) and Carolyn Shapiro, an assistant to Barry Clifford. They were gracious enough to show us around the Conservation Lab. There we saw many items in the process of being conserved. It was a testament to Barry's efforts to recover and properly preserve Whydah artifacts.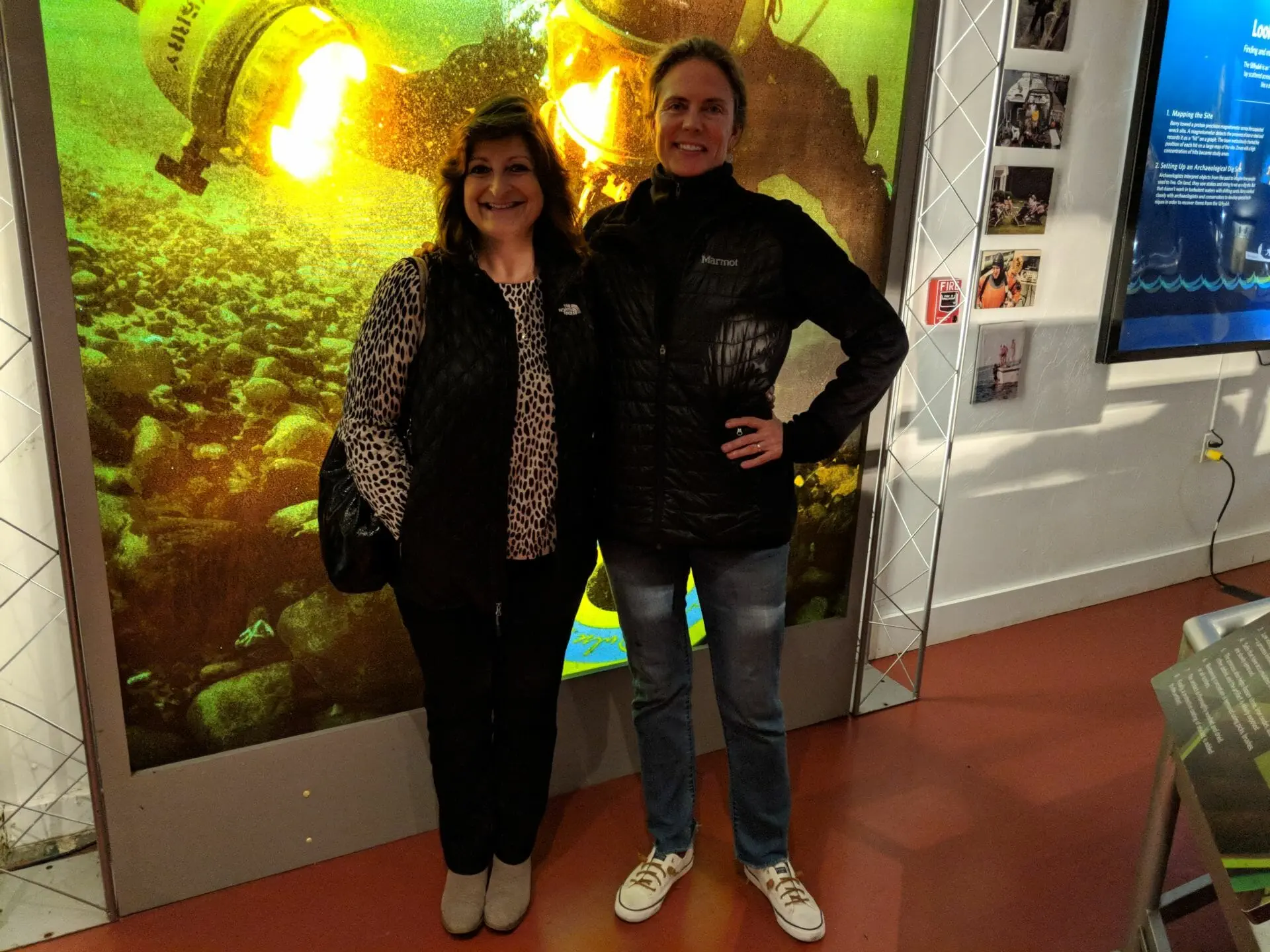 It should be noted that the original Whydah Museum was located in Provincetown, Massachusetts, not far from where the Whydah was lost. Known as Expedition Whydah, it was the only maritime museum chosen by the New York Times in a special edition of Museums of America. It has been undergoing renovation and is scheduled to reopen on May 25, 2019. As such, it will be the second location where real pirate treasure can be seen in addition to the museum in Yarmouth. We got a chance to peek into the Provincetown Whydah Museum during its renovation and see all of the wonderful displays being developed.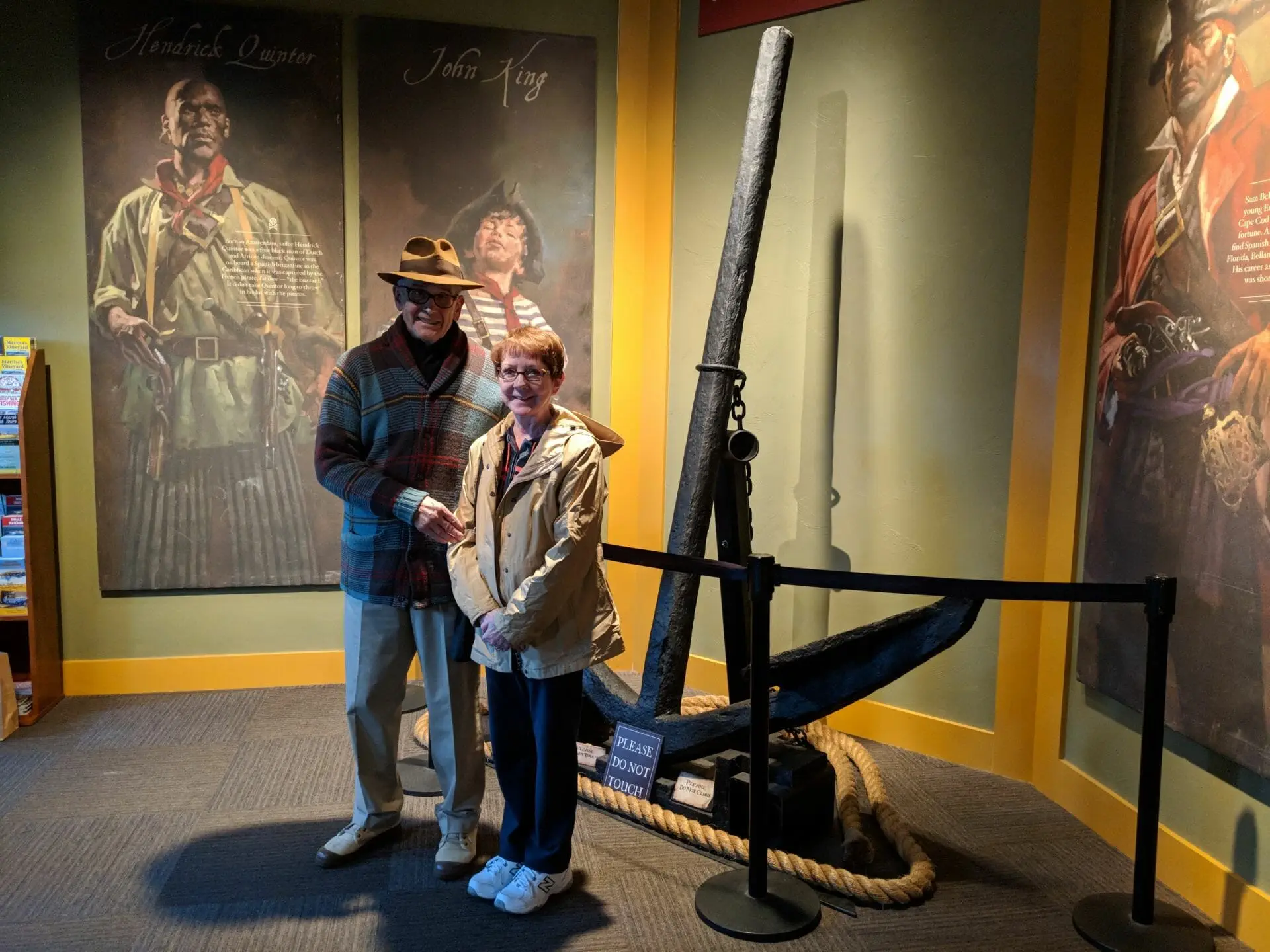 Overall, the chance to visit the Pirate Museum in Yarmouth and Expedition Whydah in Provincetown was the highlight of our trip. Also, the personal tour of the Conservation Lab by Margo Clifford and Carolyn Shapiro was an added feature to our visit.
I suggest that if you are planning a trip to Cape Cod in the future that you schedule some time to visit these museums. You won't be disappointed.
Ben Costello, Director