In September 1964 this article appeared in the Star Tallahassee Bureau:
Treasure hunters in Florida waters are not only recovering Spanish gold and silver but are now finding American gold from an unknown source. Some 300 pieces of American gold coins, many in $20.00 denomination and less, have been found off the Atlantic coast near Fort Pierce. This is the same general area where the Real Eight CompanyAlso referred to occasionally as "The Real 8 Company"- was incorporated in 1961. It had eight members….Kip Wagner, Kip Kelso, Dan Thompson, Harry Cannon, Lou Ullian, Del Long, Erv Taylor and Lis... More has been operating for years. It is estimated that the Company has already salvaged over $2,000,000.00 in sunken Spanish treasure. It is believed that the American gold coins are from a Confederate vessel.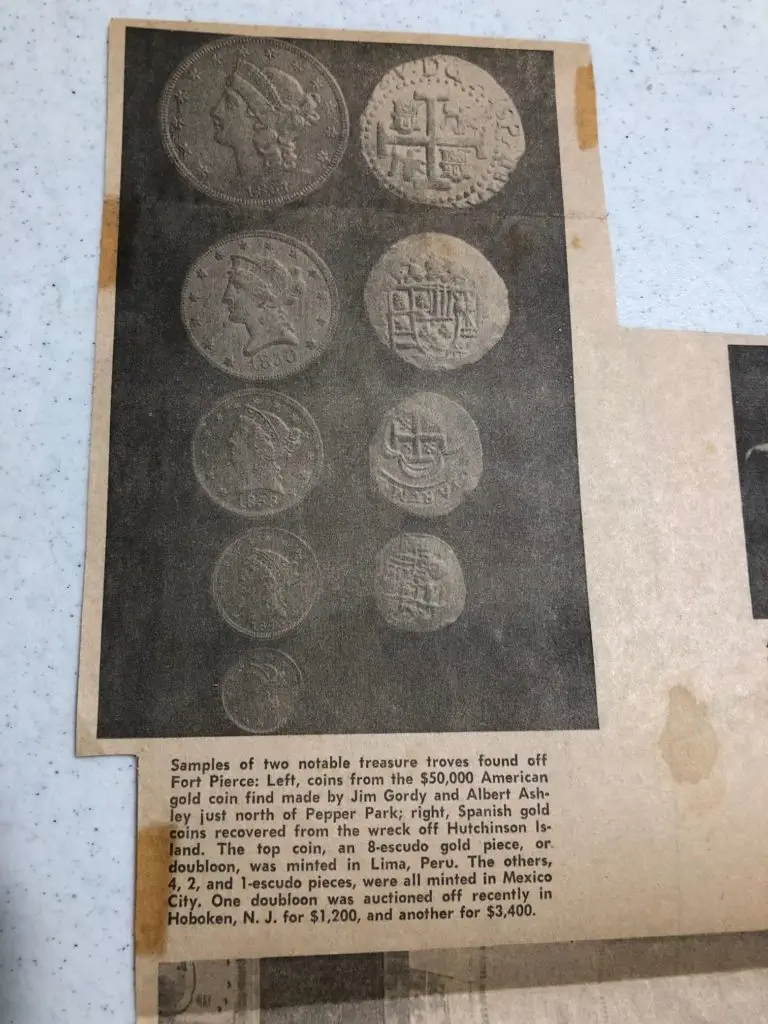 NOTE: The American gold coins referred to in this article have become known as the "Fort Capron Treasure". It is from a payroll lost in a boating accident on May 1, 1857. 106 years later it was rediscovered by two young lobster hunters, Al Ashley and his teenage friend Jim Gordy. The complete story of this most interesting discovery can be found in THIS article written by Carl Clauson, who was an archaeologist in the employ of the State of Florida.