Recently I received a copy of the latest publication produced by Rob Westrick of New Iberia, Louisiana. Rob is a marine archaeologist with 30 years of experience working the 1715 Fleet wreck sites.
Rob has published a number of books and articles on the 1715 Fleet as well as other historic shipwrecks.
Rob's latest effort is a nifty history of Certificates of Authenticity that accompany many coins that were found on 1715 Fleet wreck sites. In his booklet he discusses the development of these certificates focusing on those companies and individuals who owned Florida State leases and Federal Admiralty rights to salvage treasure from the 1715 Fleet shipwrecks.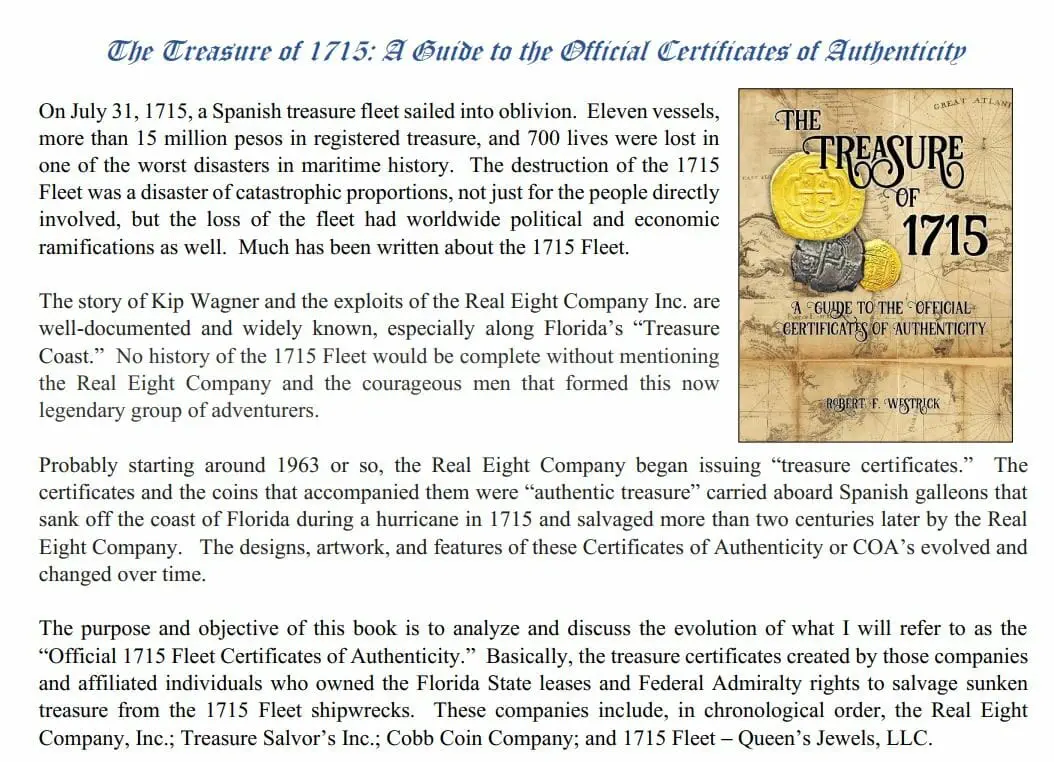 These companies include the Real Eight Company; Treasure Salvers Incorporated; Cobb Coin Company; and 1715 Fleet-Queens Jewels LLC.
I found this to be a very interesting read and a long overdue analysis of the designs, artwork and evolution of these documents that certify the authenticity of 1715 Fleet coins and artifacts.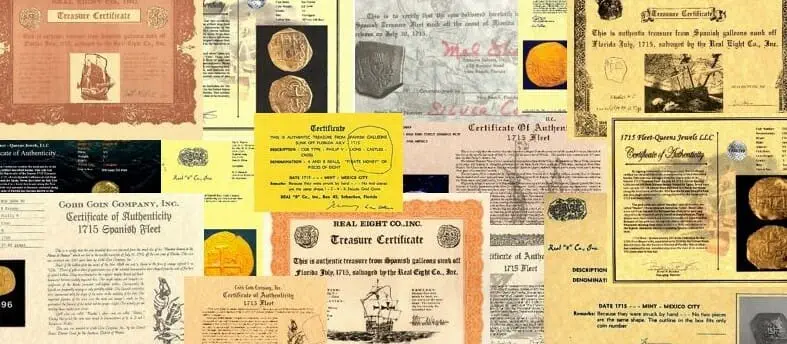 If you are interested in securing your own copy, please contact Rob at robertwestrick@hotmail.com