Our March 2016 Treasure of the Month was chosen because of St. Patrick and his close association with Ireland. With its lush green countryside, Ireland is poetically referred to as the Emerald Isle, which is why this specific treasure is featured this month.
Weighing in at a hefty 70 carats, our emerald is approximately ¾" in diameter and ¾" in height.
This particular stone was found by a beachcomber in the mid-1980's opposite the Urca de LimaSee Wedge Wreck. More site (near Ft. Pierce).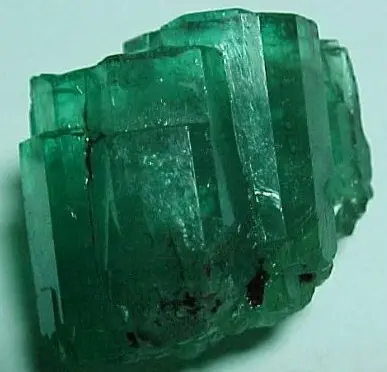 What makes this particular emerald so appealing is its deep green color. Although emeralds are often found on the wreck sites of the 1715 Fleet, not many possess this imposing size and color.
This emerald is part of a private collection.