Recently, I had a conversation with Fleet Society Director, John Pullin, regarding Society business when he relayed to me a very interesting story. It seems that John was a participant in the November 1972 Schulman sale of 1715 Fleet coins in New York City. At the time, John was in his mid-20's which probably made him one of the youngest, if not the actual youngest, live bidders.
His story was so interesting that I asked him to send me a detailed account of what happened. What follows is that story.
Last week I went to my bank vault to drop off some recent coin purchases. While there I brought home 4 of my never sell treasure coins to look at and enjoy. One of those coins is my first 1715 fleet coin I bought while attending the November 1972 Schulman sale in NYC. I was thinking back to that day and time in my life and speculating that I may be one of the last living attendees of that auction and penned this brief story to document that experience.

Like so many other young boys in the 1950s, I was smitten with the fantasy and lore of pirates and sunken treasure. The theater presented us Long John Silver and Treasure Island Saturday matinees. Playing pirates was right up there with playing soldiers and cowboys and Indians. We always buried treasure during those play games and then battled to protect it from other pirates with our swords made from fence pickets.

I purchased my first " treasure coin" in 1968, a Mexican pillar 2 reales dated 1741. I was never sure of its origin but it was most decidedly a coin with long submersion in the sea. I maintained a high level of continuing interest in treasure coins from that day forward.

In January of 1965, I was spellbound reading the National Geographic feature on Kip WagnerKip Wagner (1906 – 1972) was instrumental in the formation of the team that later became the Real Eight Company and one of the greatest salvage groups that ever explored the 1715 Fleet wrecks.  He ... and the 1715 fleet. I longed to go to Florida but about to enter college and the pressing need for funds from a summer job prevented my participating. I kept in touch with my interest, however. I did purchase a crusty old 8 Reales with little to no detail from the Dry Tortuga wreck upon graduation from my undergraduate studies. Now my collection consisted of 2 pieces. The real prize laid before me with my desire to own an 8 reales from the 1715 fleet. In the fall of 1970, I entered Law School, full-time nights 5 days a week and with a shortened summer schedule.

I was married with a wife and 2 children and with a full-time day job that paid me the whopping sum of 14,000 dollars. I was also busy paying down my undergraduate loans so as you can imagine I was flat broke. I did go to my local coin store once a week, snoop around and pick up the latest copy of Coin World. In a fall 1972 issue, I read an article and saw an advertisement for the Schulman Auction of 1715 Fleet coins. I was broke but this was my chance. I ordered a catalog and read and re-read it, studied photos, and was lost in a world of treasure I could ill afford. Undaunted, I made plans to attend the auction.

The auction was held at The Waldorf Astoria in NYC. I left work a bit early that day and drove my Volkswagen Beetle into the city. The Lincoln Tunnel toll and mid-town parking were formidable, likely a combined total then of about 15 dollars. That cut deeply into my acquisition budget for the auction. I arrived at the hotel about an hour before the sale and attended the viewing of the lots I was interested in. I had never been to the Hotel before and this was also the first auction I attended.

Now I was immersed in a sea of distinguished, well-dressed dealers and collectors that I did not know. Upon entering the auction room I was struck that I may likely be the youngest attendee in this room. I did recognize Hans Schulman and noted a bit of a stretch on the buttons of his suit jacket. My heart was pounding with the excitement of the evening and knowing this may be the sale of sales of fleet coins ( and it turned out to be ).

I decided to bid on lots 837 and 899. I believe I was paddle # 83. After seeing lot 837 sell at 55 dollars and lot 899 at 115 dollars, neither of which I could afford, I quickly read ahead in my catalog and decided to give lot 913 a try.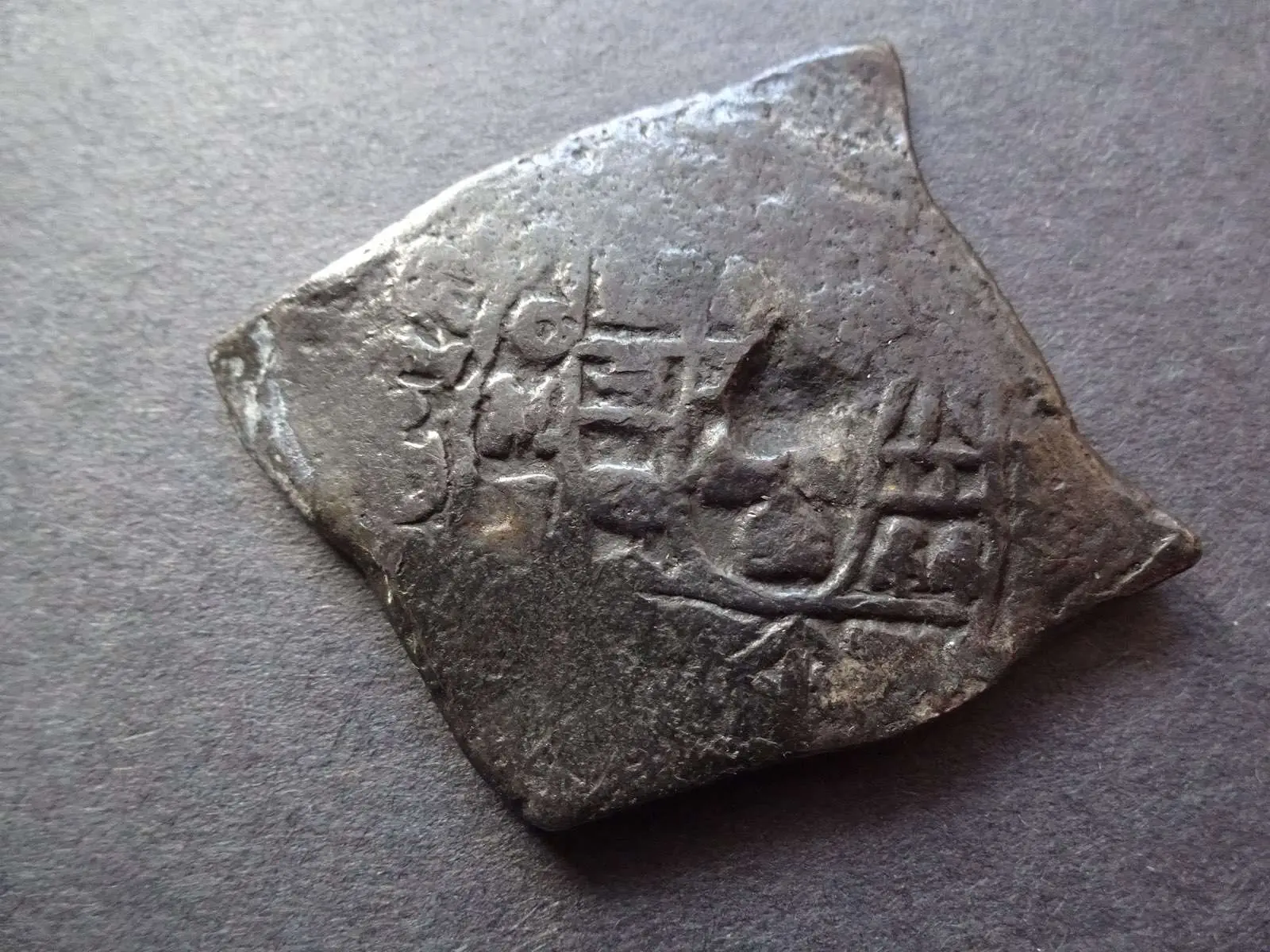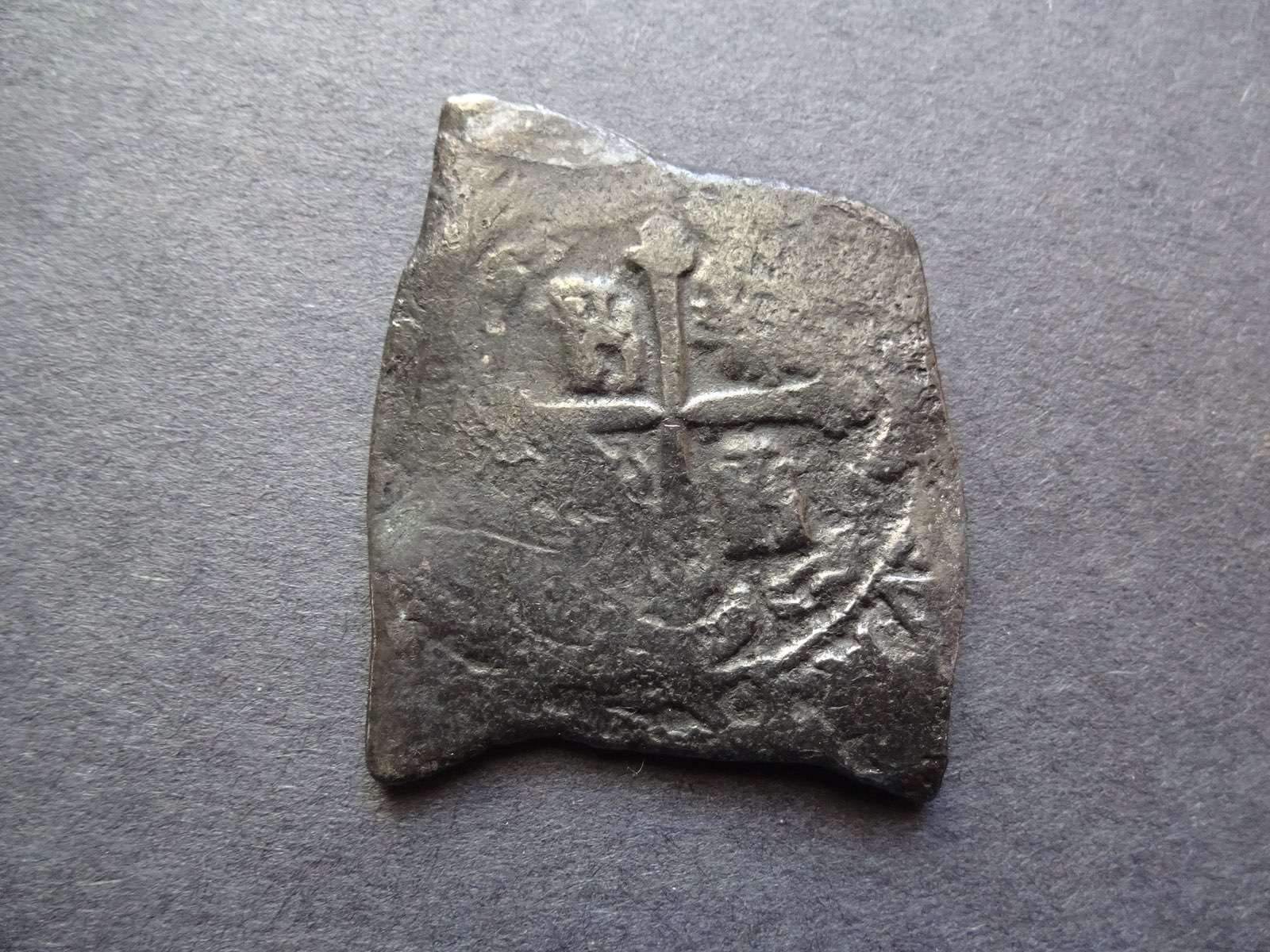 I was not going to leave without a representative coin and saw that lot 913 had a partial " 17″ date. As my paddle nervously went up…. BINGO… for the staggering sum of 20 dollars I won the lot. The lot was accompanied by a signed certificate from John P Jones who was president of the Real Eight CompanyAlso referred to occasionally as "The Real 8 Company"- was incorporated in 1961. It had eight members….Kip Wagner, Kip Kelso, Dan Thompson, Harry Cannon, Lou Ullian, Del Long, Erv Taylor and Lis... at the time.

I still have the coin, catalog, certificate, and my auction preview notes on an index card. See the accompanying photos. I keep the coin in my bank vault with 3 others in a " never sell " envelope. It is truly a personal treasure for almost 50 years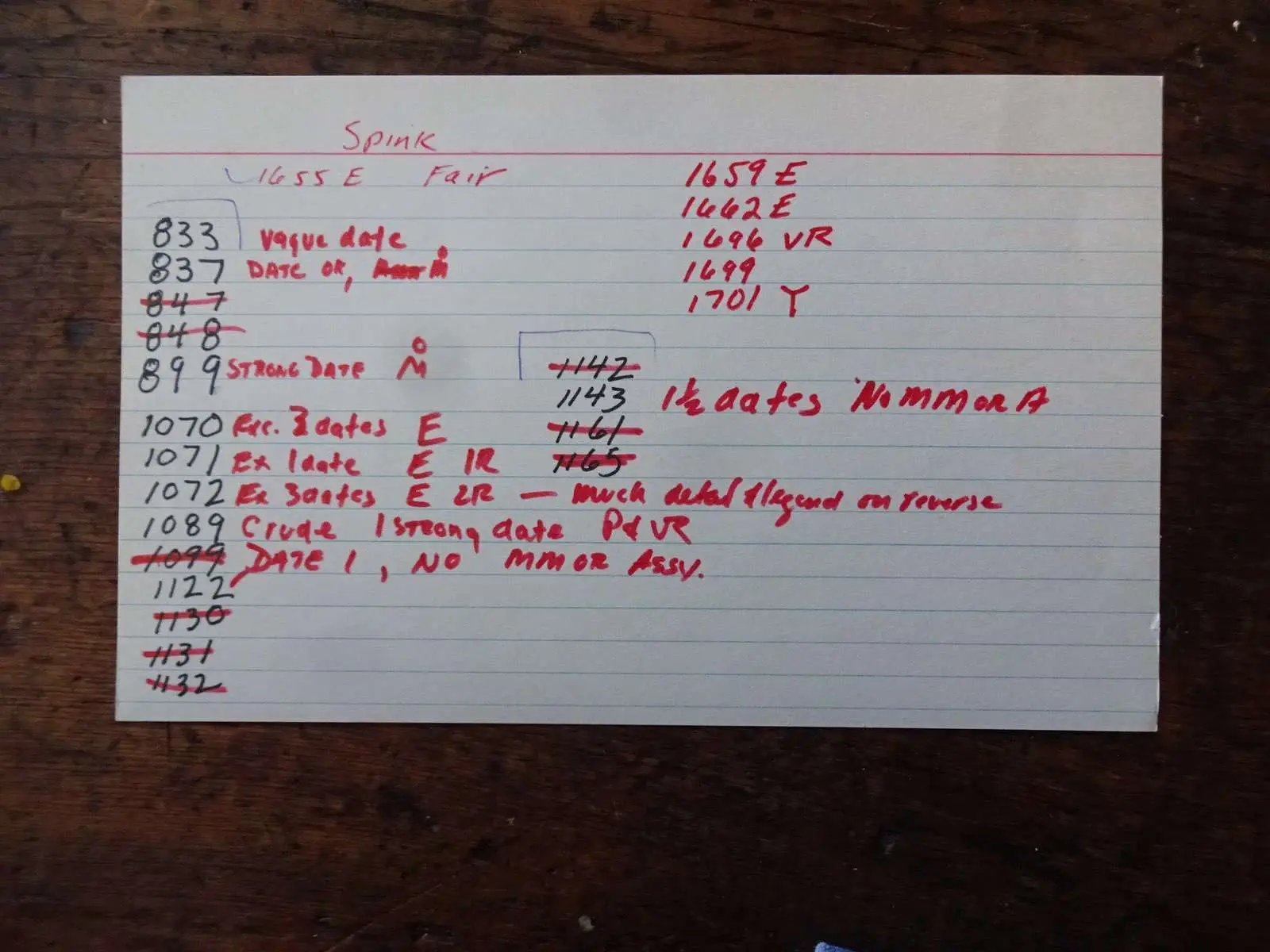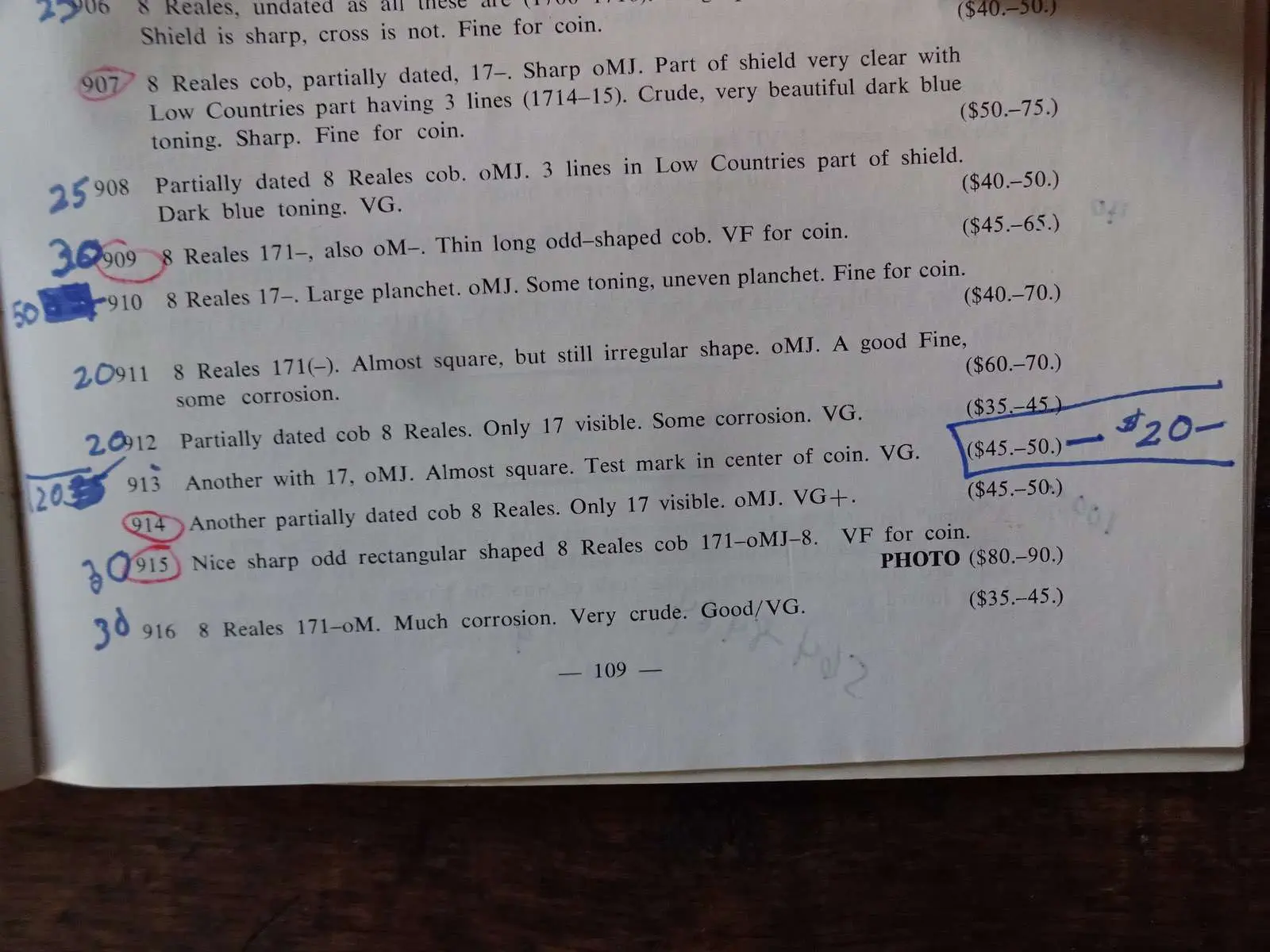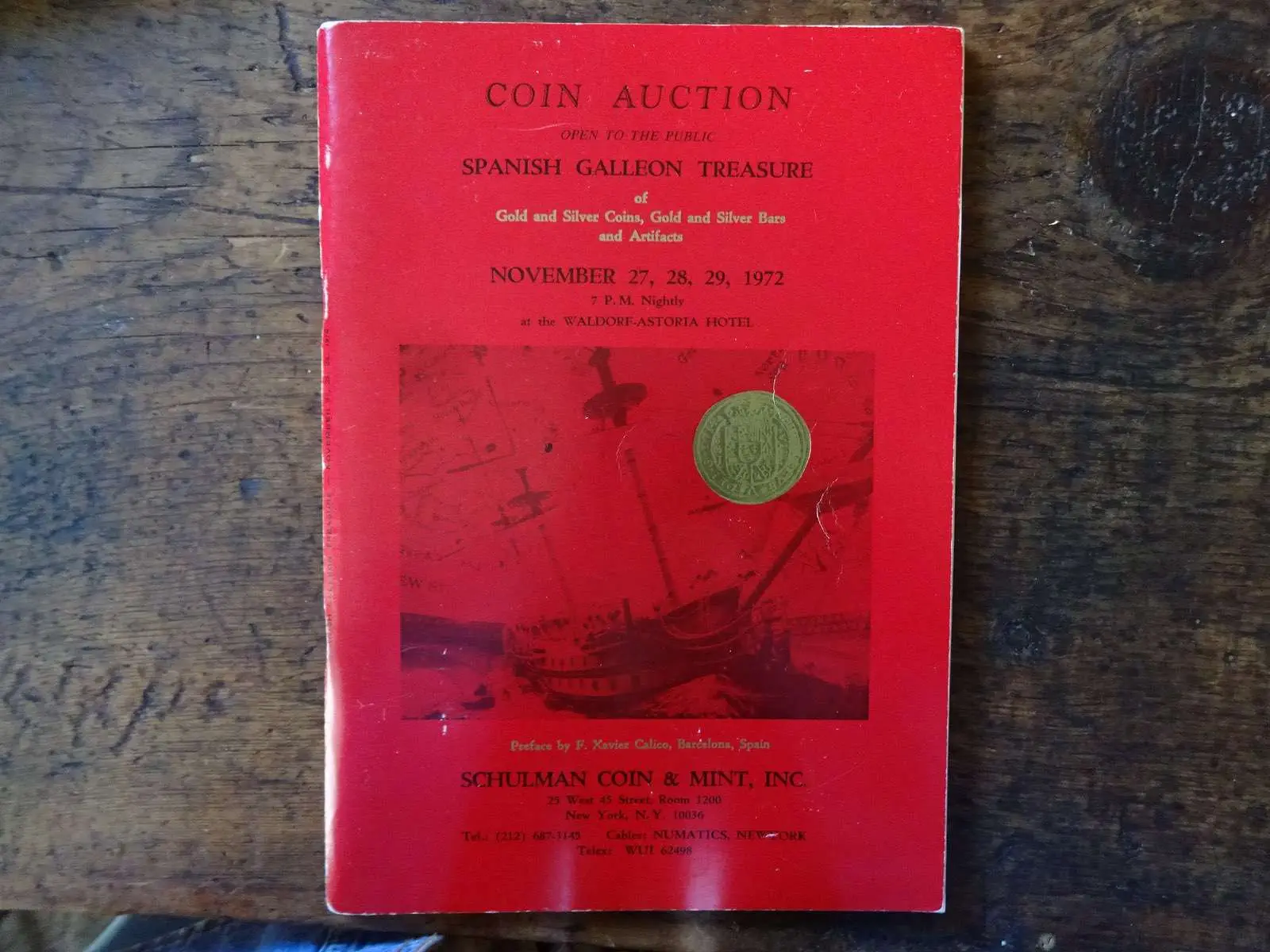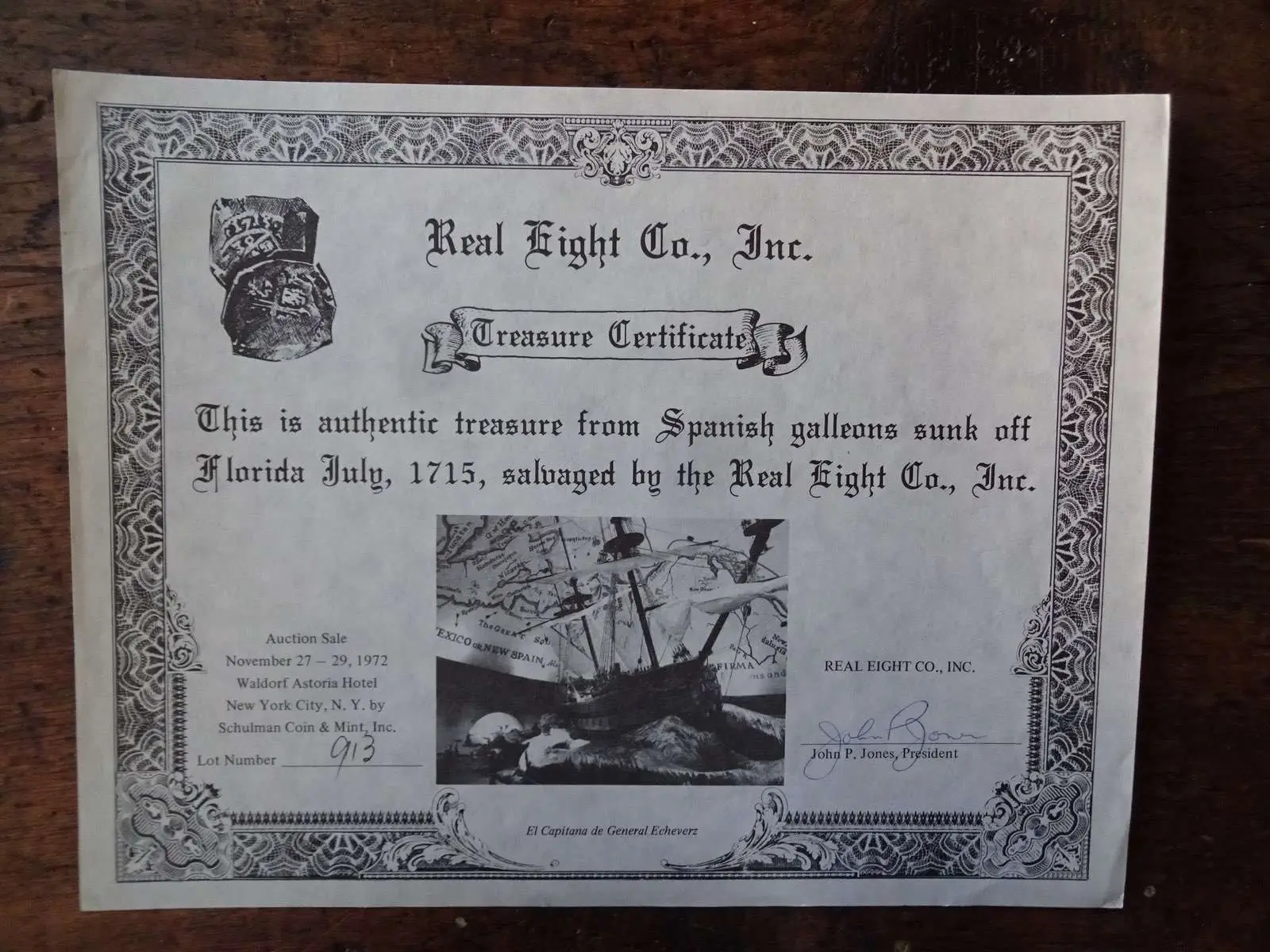 After thinking about John's story, it occurred to me that he may actually be the last person still alive that attended that memorable auction of November 1972. If so, that would make John a 1715 Fleet Society historic figure! Many thanks to John for sharing his story with us.
Ben Costello, Fleet Society Director