We begin the New Year with more from the Tricentennial Hoard of July 2015. Found on the 300th Anniversary of the loss of the 1715 Fleet these coins have great appeal not only historically, but also numismatically.
Our featured treasured for January is a King's ransom in gold escudos from the Spanish colonial Mints of Mexico City, Lima and Santa Fe de Bogotá. With an old map of the Caribbean as background, these coins, (although crudely made) still make a stunning statement.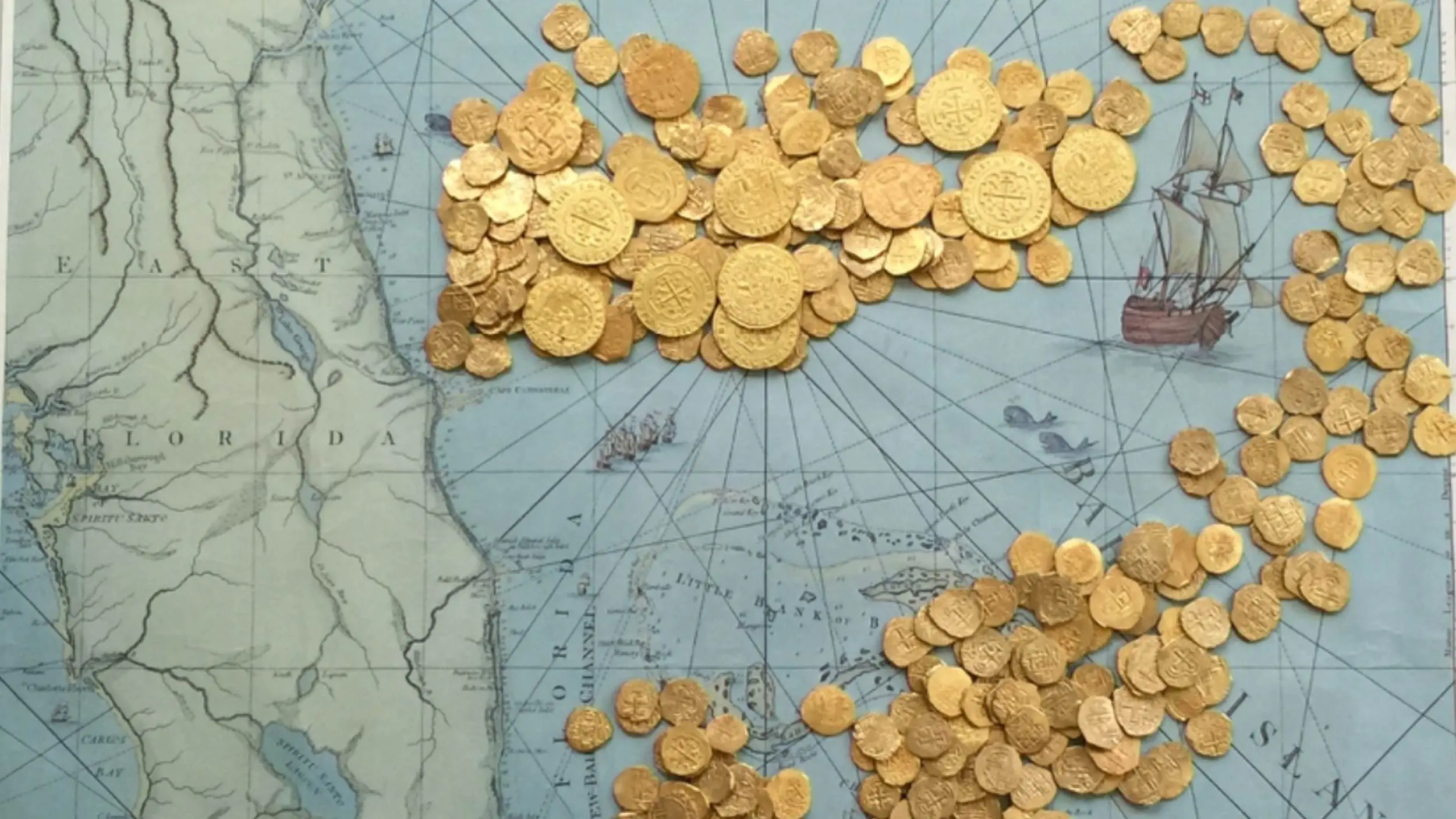 Fresh as the day they were minted, these coins still retain a deep butter yellow color even after 300 years of ocean submersion. Recently, a number of these coins were submitted to a professional grading service (NGC) and encapsulated for sale on the numismatic market. Many were determined to be mint state (uncirculated) and highly prized by collectors.
NOTE: The image for January can also be found in the Fleet Society's new 2017 Calendar which showcases the Tricentennial Hoard. These calendars will be available at the Florida United Numismatists (FUN) Show in Fort Lauderdale, January 5th-8th. The Fleet Society can be found at table 637.