Hello Fleet Society readers. This is Craig, web admin for the society. You may have noticed a few changes we recently implemented with the goal of making the site more user-friendly and accessible.
Here's what we've been up to:
Menu and Header
To start, we added a scrolling menu. On desktops and tablets, the menu at the top of the page will shrink and stay fixed at the top when you scroll. This keeps the menu at your fingertips and always in reach.

Newsletter and Archives
We've made the newsletter much easier to navigate by including all the posts on the site in one location. No more searching for the right menu button feature box to find your way to the content you want to read. Just go to one place, News, and you'll find ALL the dynamic content on the Fleet Society Website.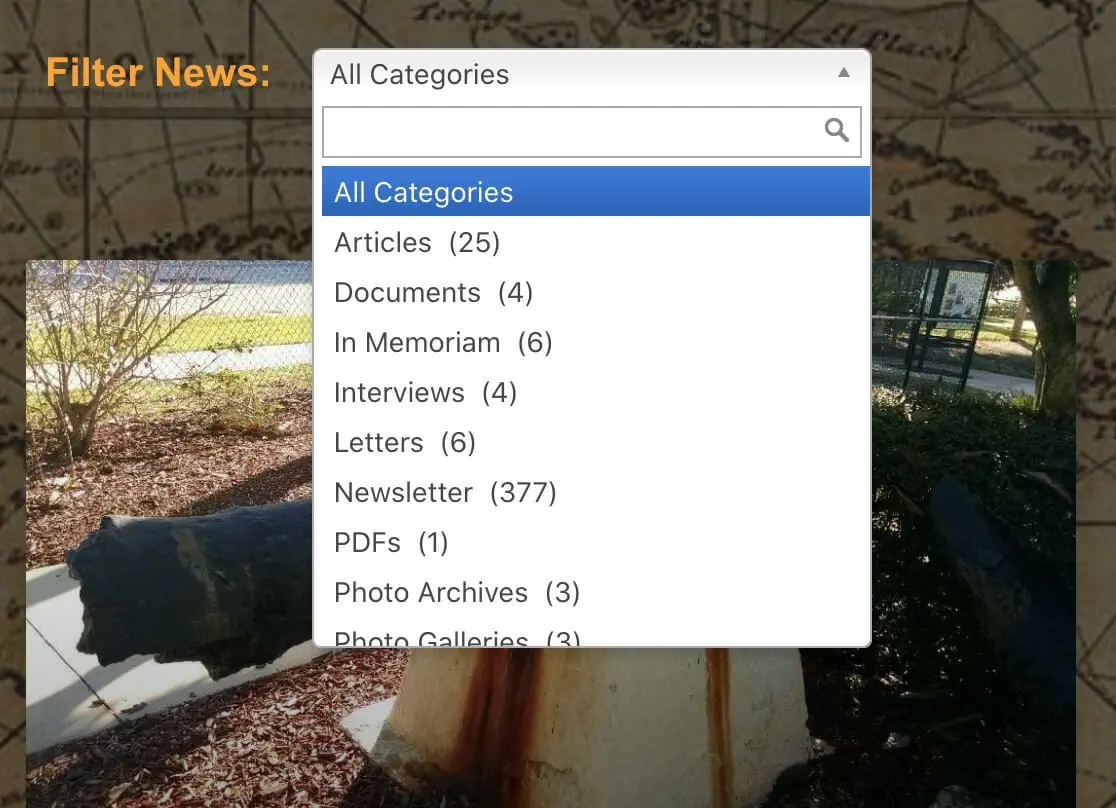 We've also added a filter bar to the news page so you can quickly select which news you'd like to view and the list will filter automatically, in place. There's a handy post count to let you know how many pieces of content you can expect to view in the results.
This Day in Fleet History
Previously, there was no interaction with posts organized under the category titled "This Day in Fleet History." We've changed that now and you can click into these posts to read more and leave comments. You'll notice these posts by their distinctive gold coloring.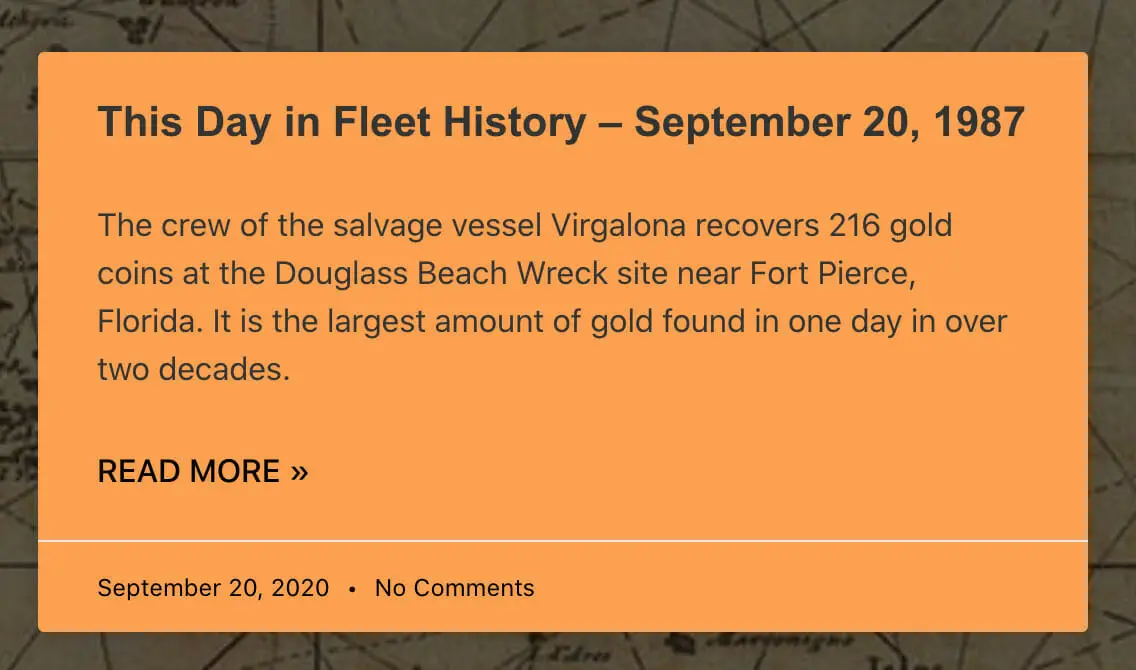 Author Cards
We've changed the design of the author card at the bottom of each individual article. There, you'll see a picture of the author and a short bio. We also added a button to view other articles written by that author. As we continue to post additional articles from more Fleet Society Directors, this update will allow you to view and bookmark links from your favorite authors.

Comment Information
The final design-related element is a change we made to the post information. The date and comment count for each post now show up at the bottom of the post card in the News area of the site. As the comment count changes, it will automatically show up. Clicking on the comment count takes you directly to the comments section of that post.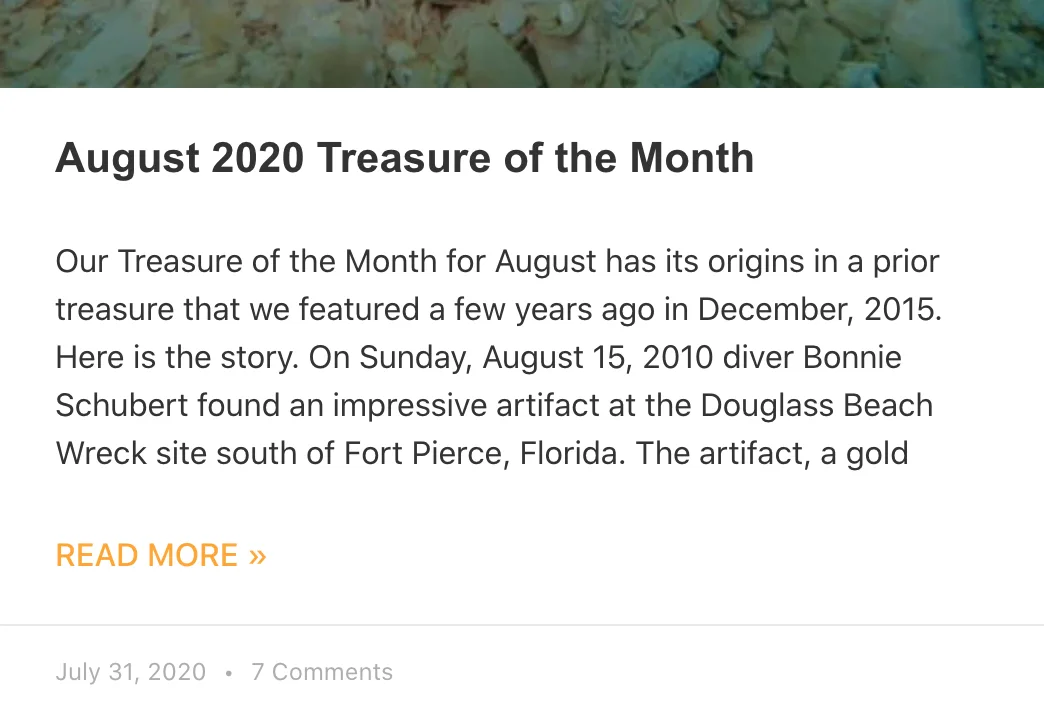 Site Speed
All the user-experience changes wouldn't mean much if the fancy features slowed down the site. We installed some new software that speeds up the site significantly.

Our speed settings show a score of 98 with PageSpeed and 93 with YSlow, two leading page speed indicators. The website gets A ratings for both metrics, which puts us in the upper echelon of page speed across the web.
Just a quick update on what we've been working on, and stay tuned for some additional updates as we head into the new year.