Friday, March 17, 2017, 8:45 AM: 2nd International Conference on the 1715 Plate Fleet, Gamache-Koger Theatre, Ringhaver Student Center, Flagler College, St. Augustine, Florida (Day 2).
Day 2 of the Conference began with the introduction of Jorge Proctor, archival researcher who spoke on Ubilla's and Echeverz' 1715 Fleet. Always spirited, his presentation did not disappoint those in attendance. Jorge was followed by Dr. Susan Parker, former Director of the St. Augustine Historical Society, whose topic was the effects of the Loss of the 1715 Fleet on Spanish Florida. Following her presentation, lunch was once again enjoyed at the Solarium.
The afternoon session began with a most interesting presentation by Jessica Stika, Head Conservator from the Bureau of Archaeological Research, Tallahassee, Florida. She spoke on conservation techniques and procedures as they relate to 1715 Fleet and related maritime artifacts.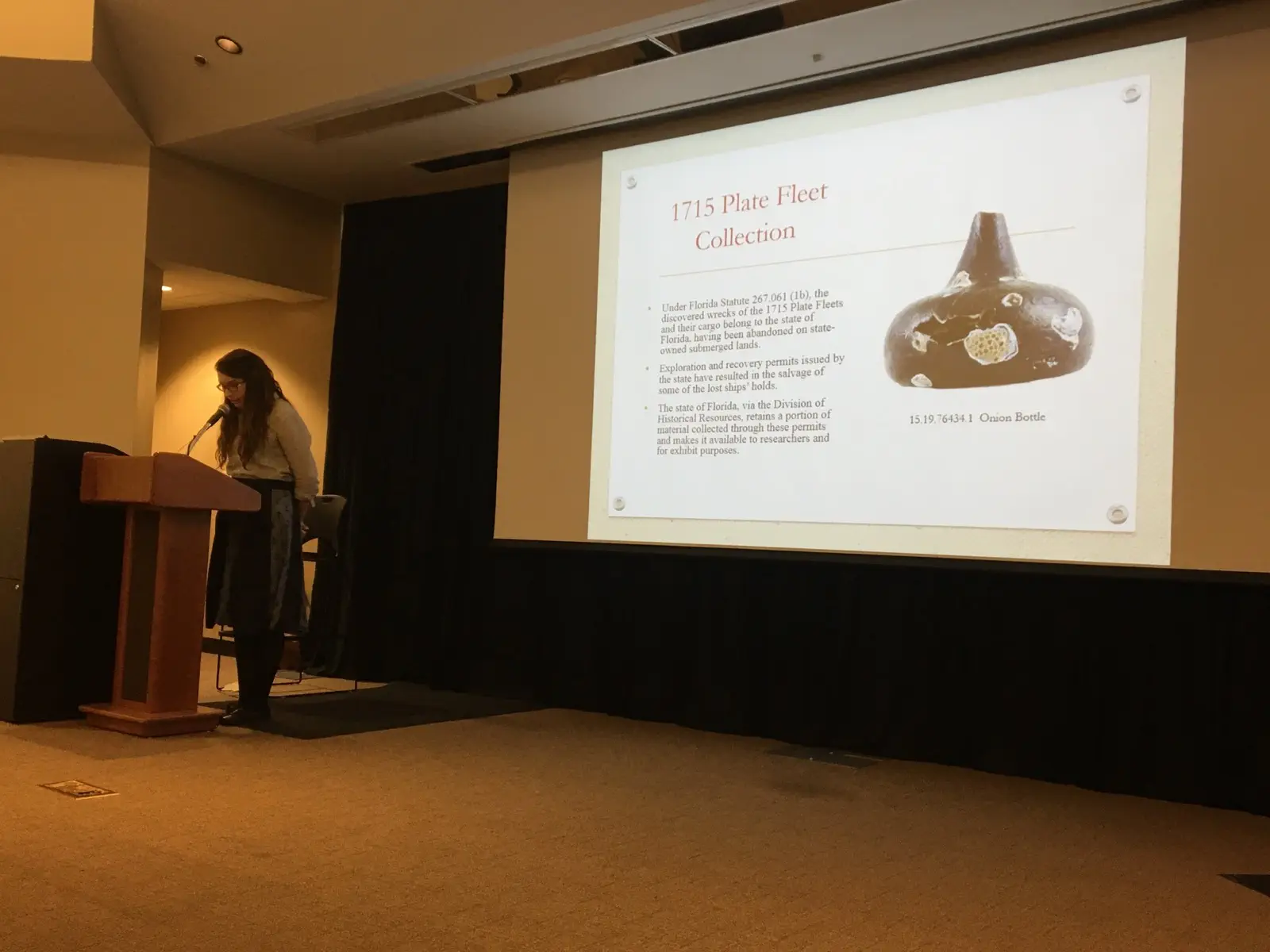 Jessica was followed by Dr. John de Bry, who offered an intriguing look at new discoveries from the Cuban colonial archives. The afternoon session concluded with a most interesting story about the Marquis of Penuela, who at one time lived in Santa Fe, New Mexico and ended up a casualty of the 1715 Fleet.
About 35 people attended Day 2 of the Conference. It was also filmed by our videographer, David Lisot who will have DVD's of the Conference and other events available for purchase in the near future. You can contact him at dlisot@cointelevision.com or call him at 1-800-876-2320.
Friday March 17, 2017,  5:30 PM: Reception at the St. Augustine Historical Society, St. Augustine, Florida
The conclusion of the second day of our Conference was followed by a reception at the historic St. Augustine Historical Society, home of the "Oldest House". Also known as the Gonzalez – Alvarez House, this building is a historic home and it is located on the grounds of the Historical Society.
The Historical Society partnered with the Fleet Society and helped to make our 2nd International Conference a reality. The reception at the Historical Society took place in the gardens located on the property.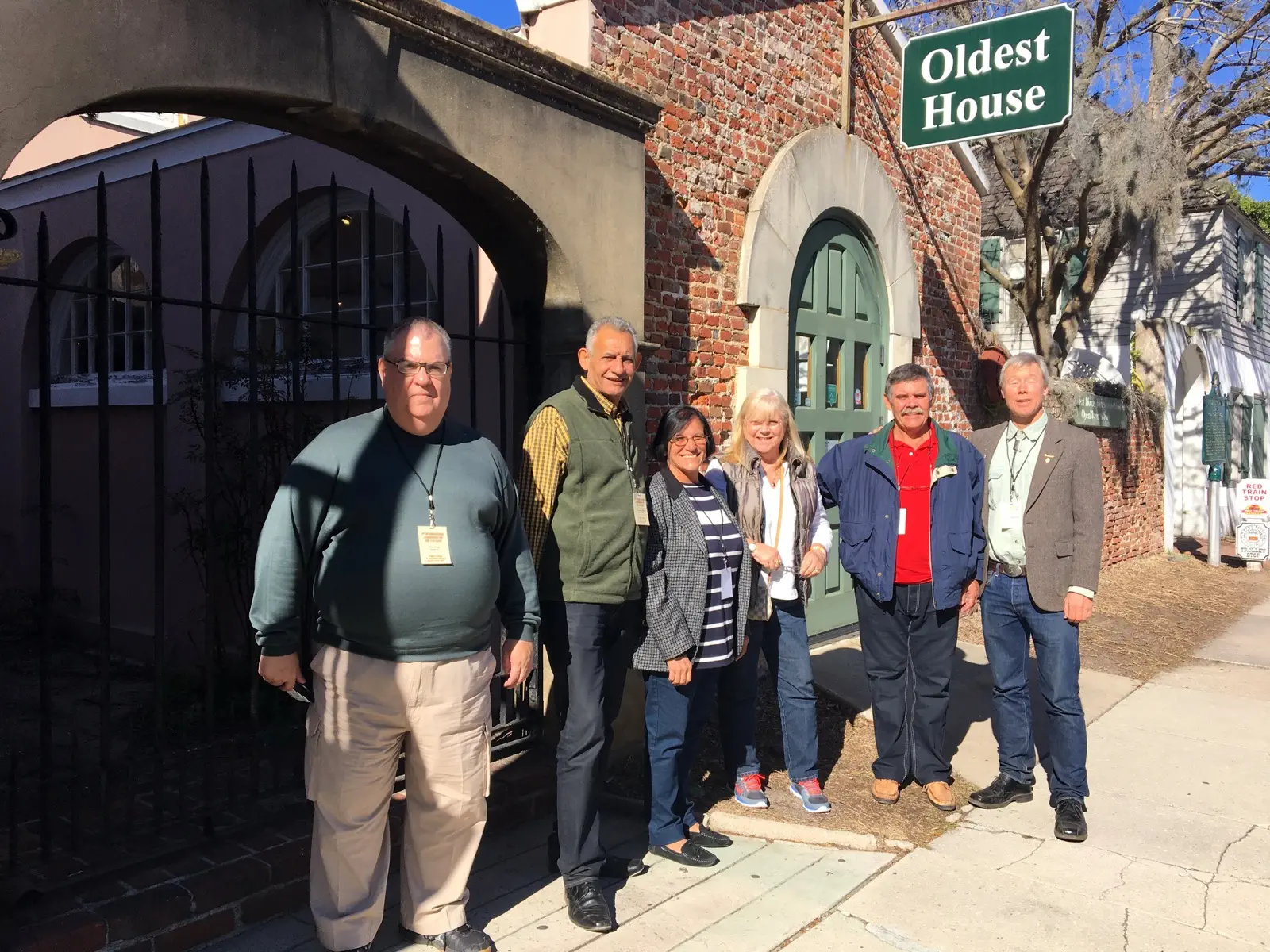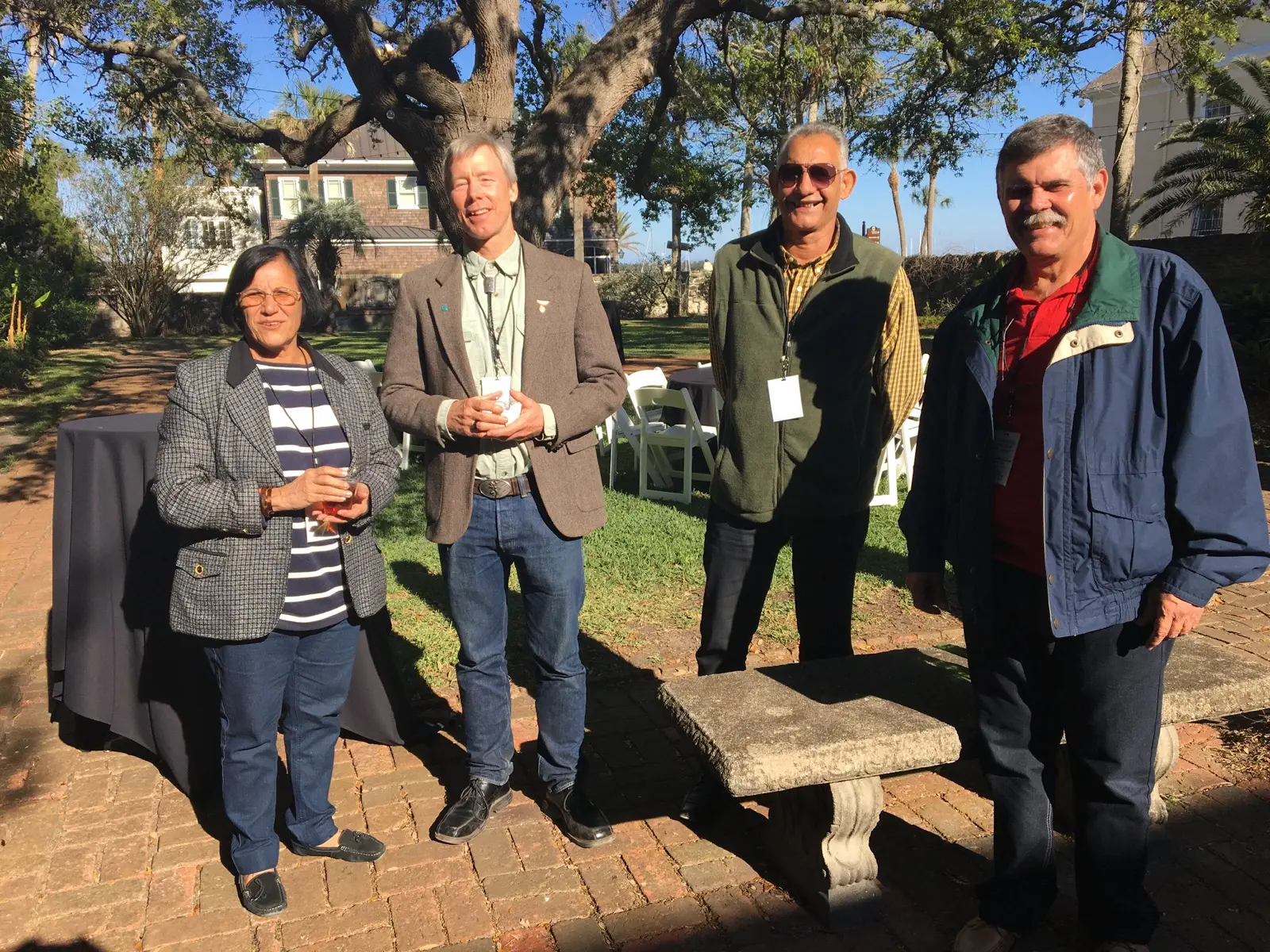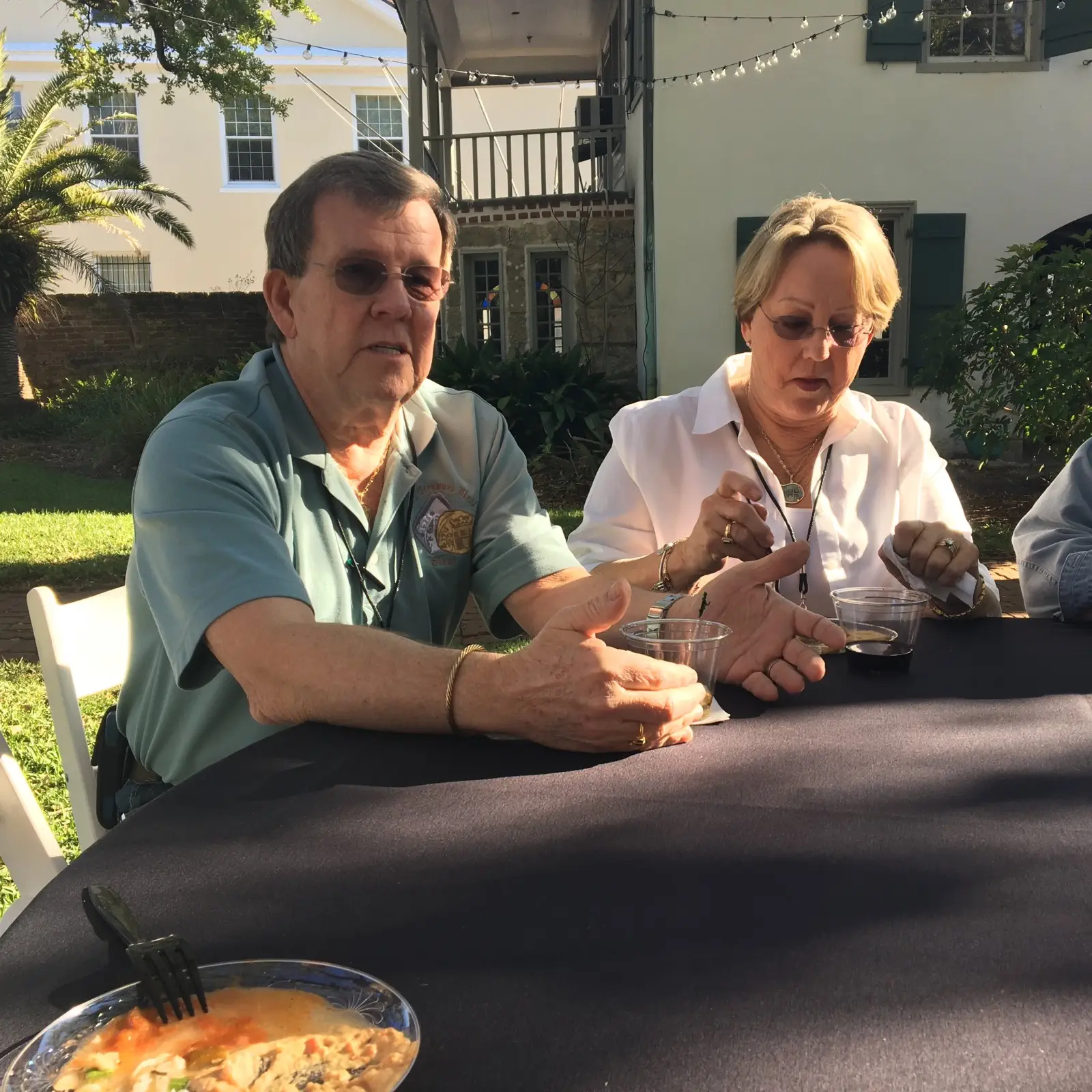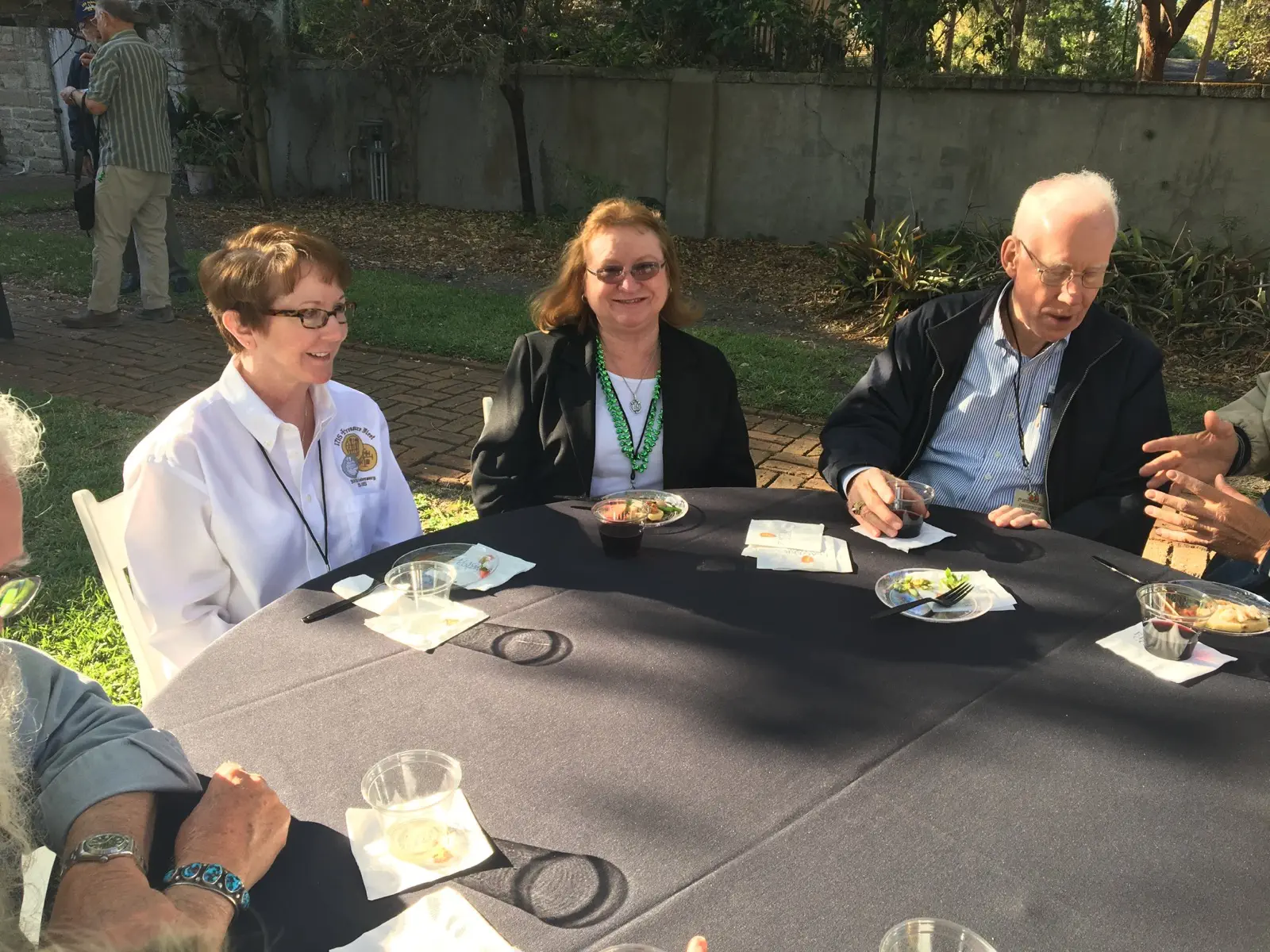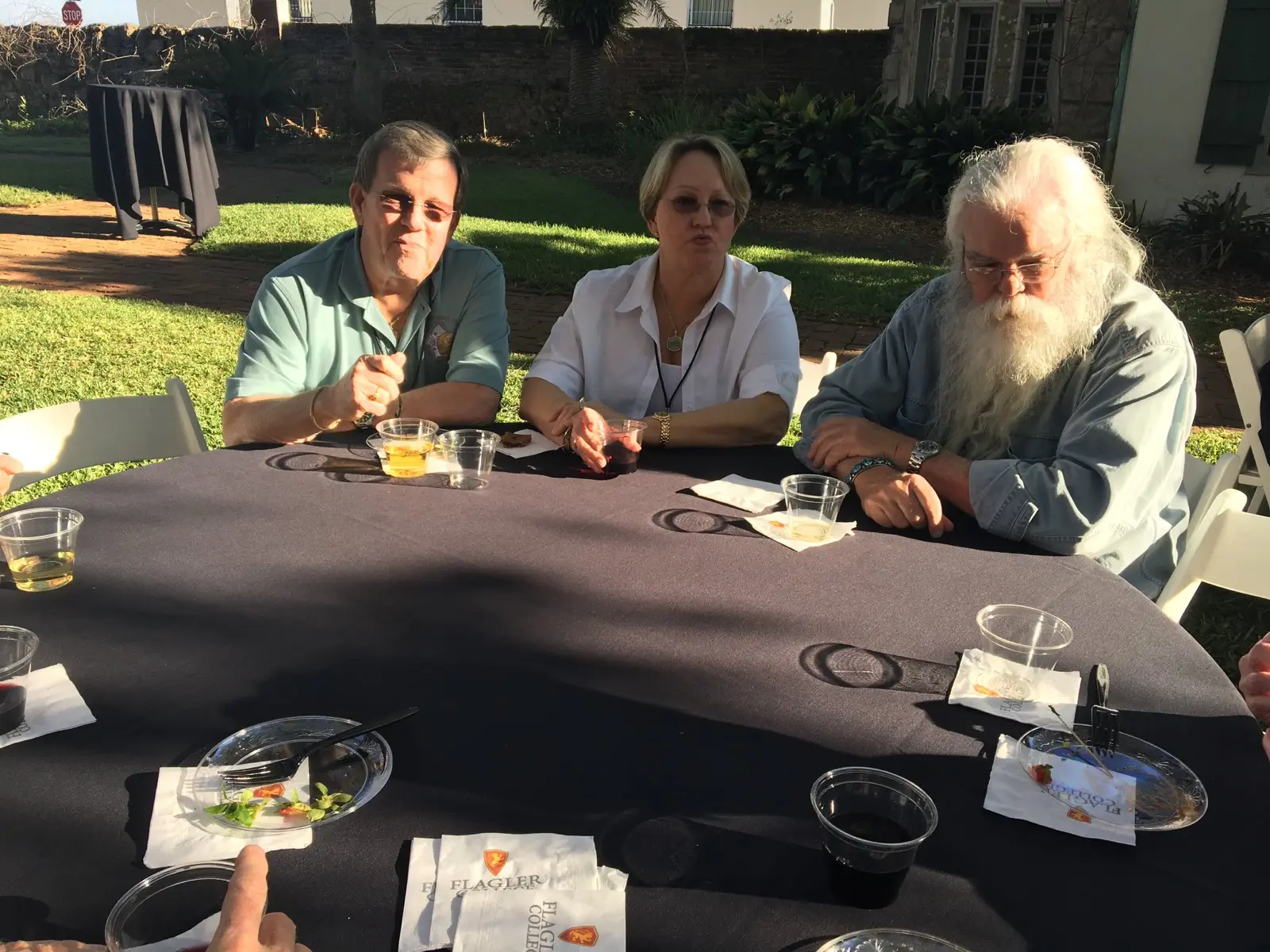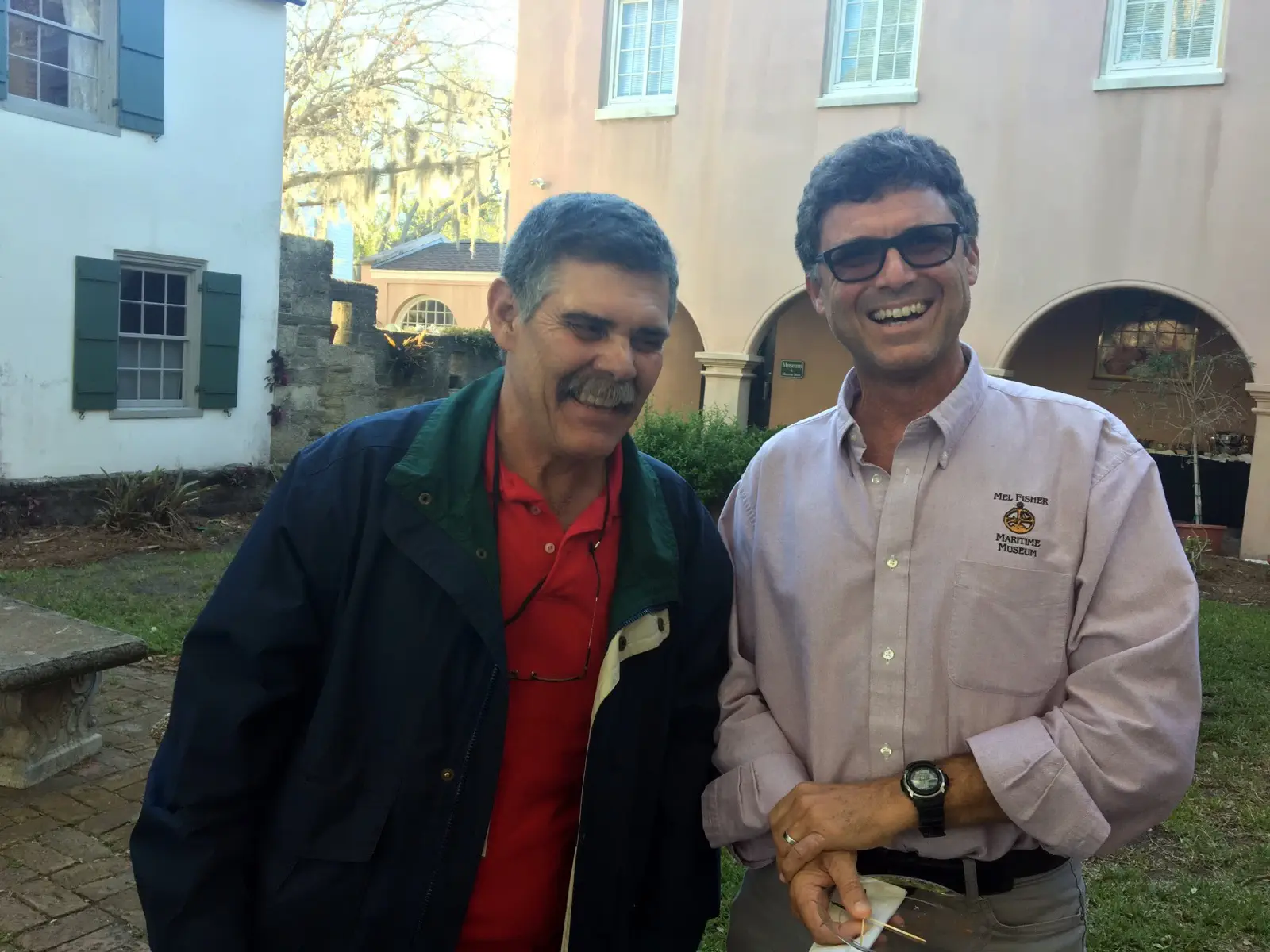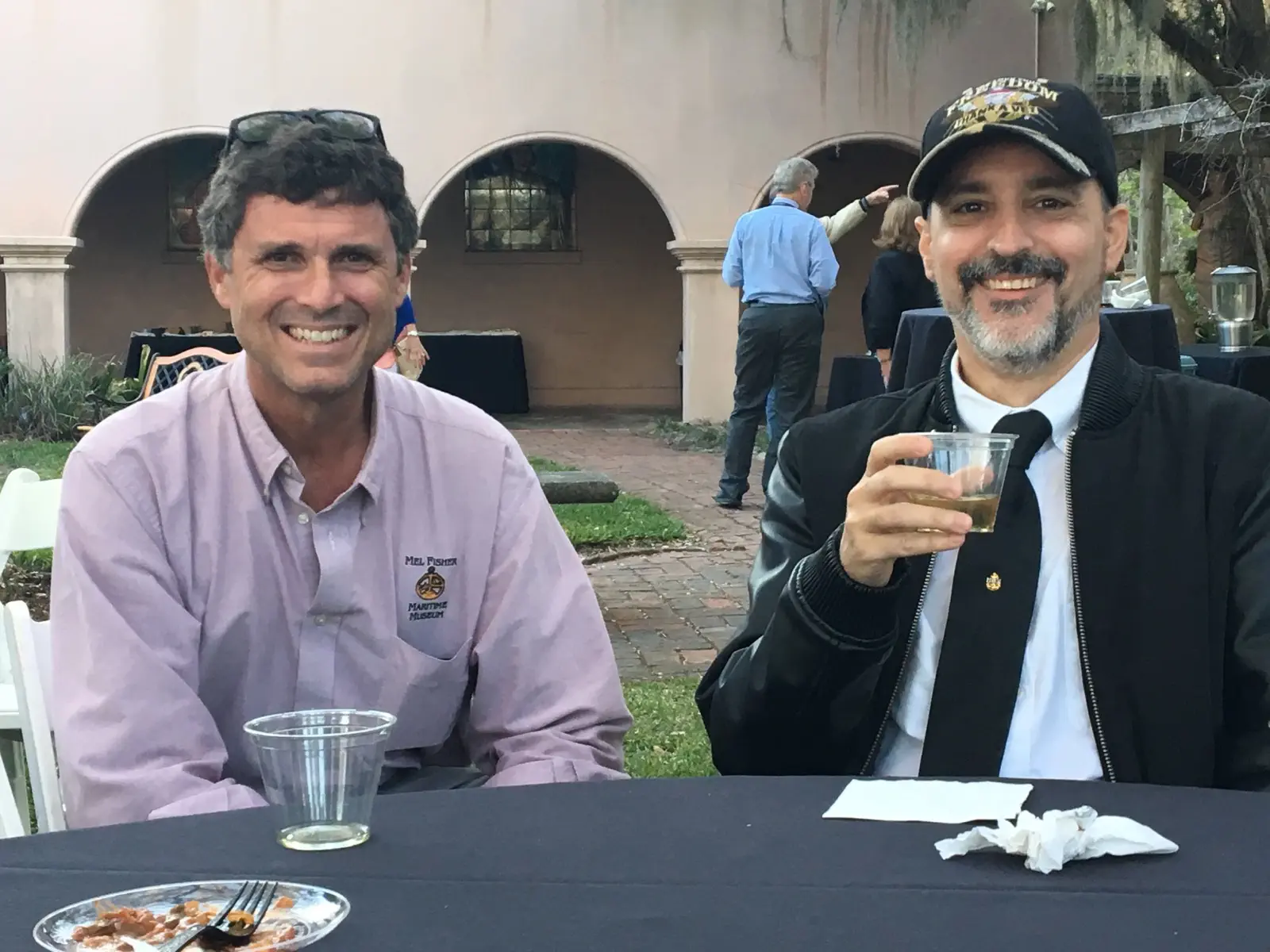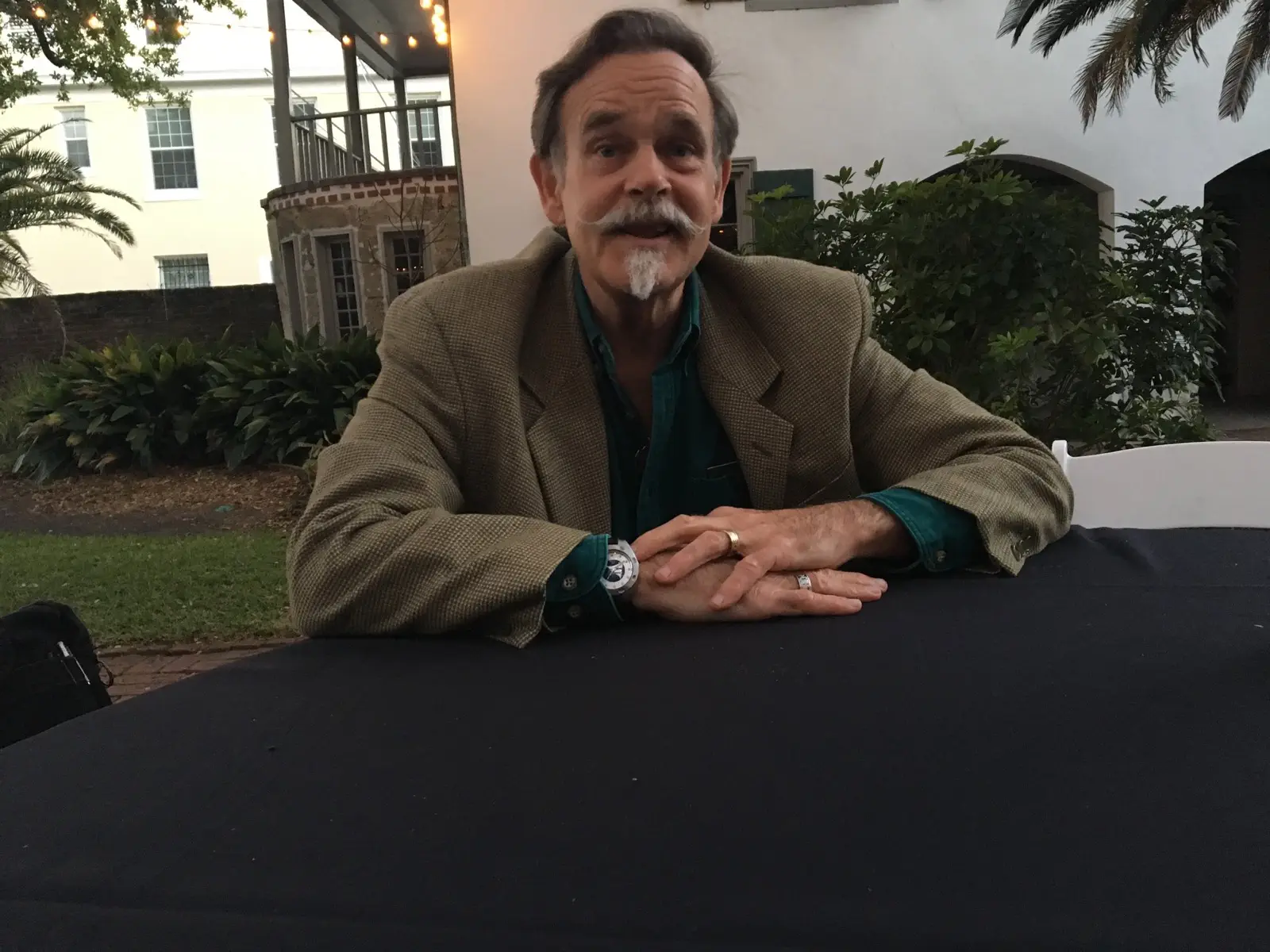 The old trees that grow throughout the gardens together with the historic structures gave one the feeling that they had stepped back in time. The museum was open as was the gift shop. Those in attendance were free to stroll around the property, visit the museum and also get a tour of the "Oldest House', with a complimentary docent.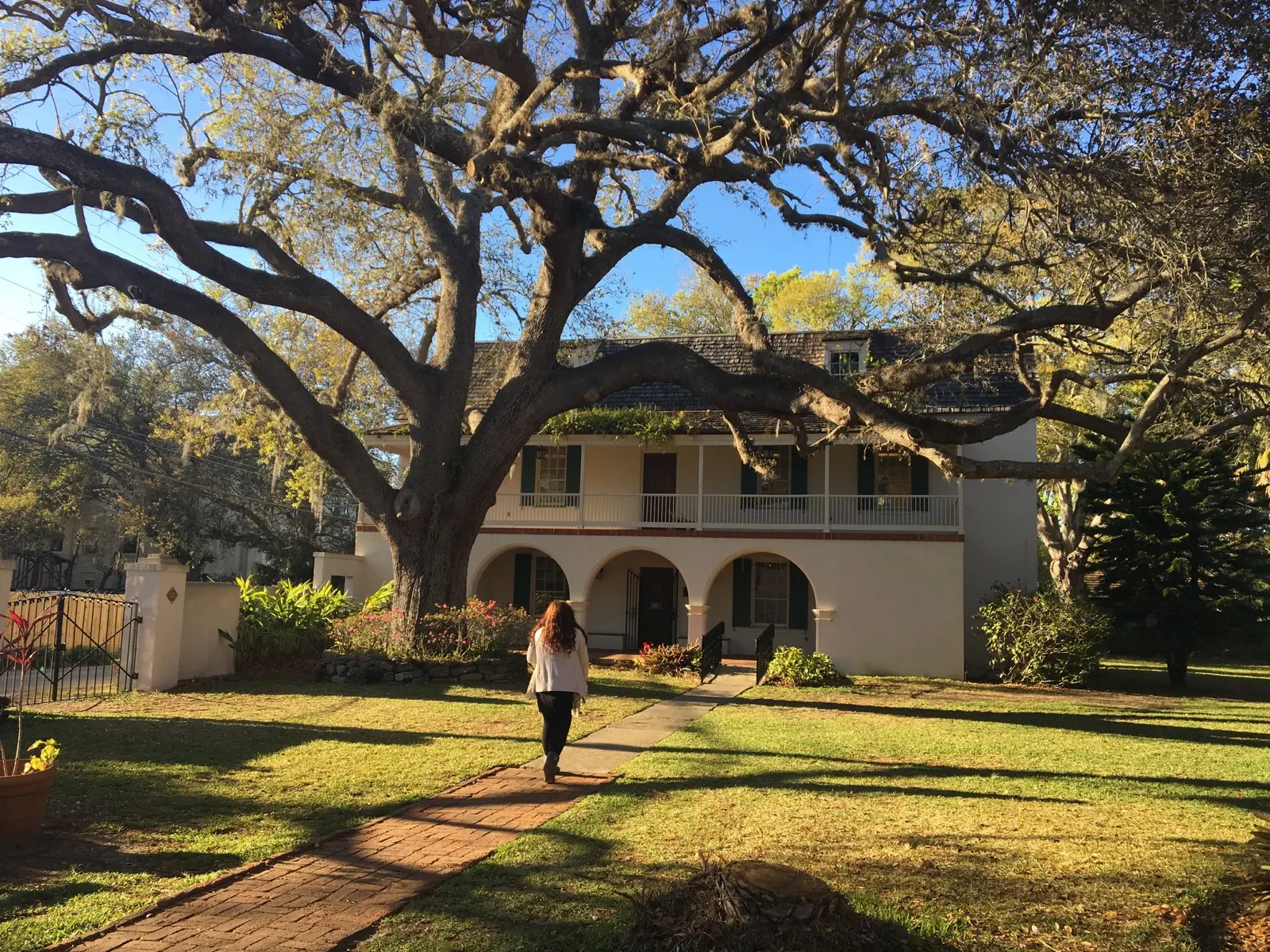 It was quite a night to remember, especially with the weather cooperating. Catering was by Flagler College Catering. The meeting was videotaped by our videographer, David Lisot.