The April 2016 Treasure of the Month is this magnificent 1715 Fleet gold chain, together with a seldom seen original Real Eight Kip Wagner-signed Certificate.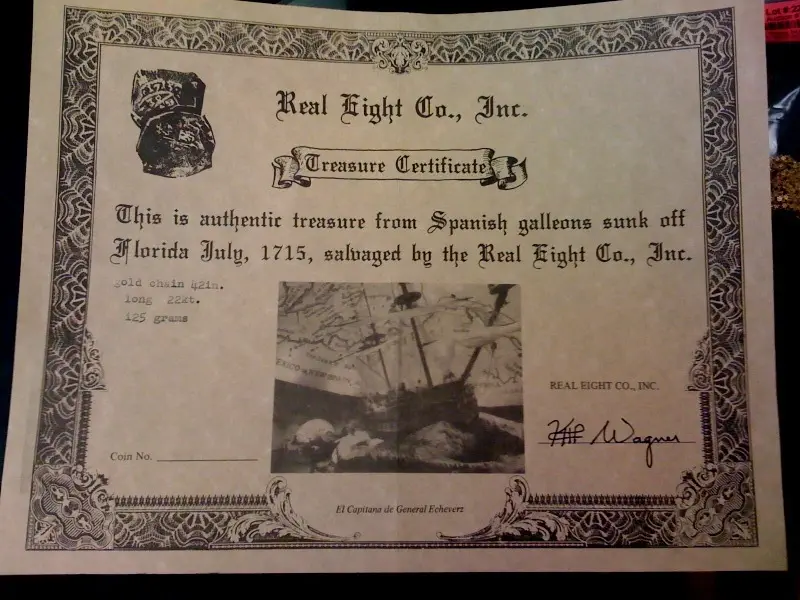 The chain is 42″ in length and weighs 125 g. It is assumed about 22 kt. There is an additional link hanging from the chain that may have held a pendant.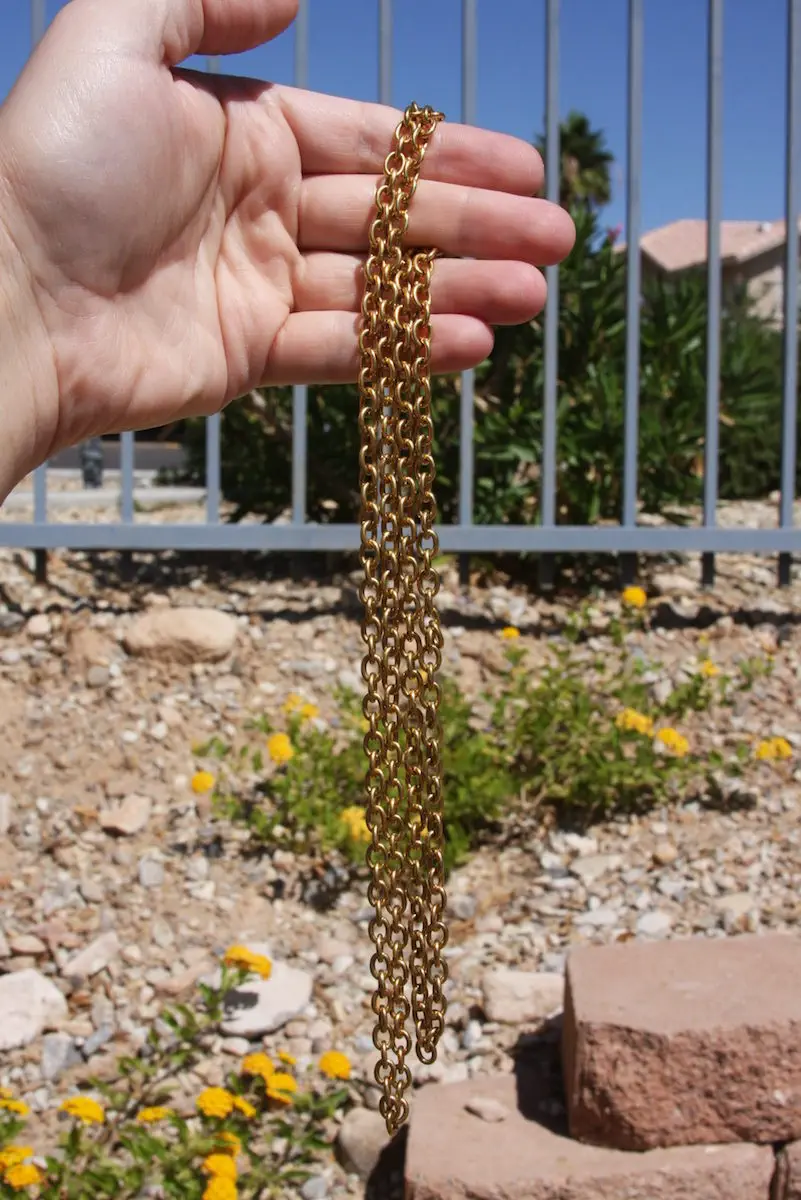 This chain has a rather special history. Original Real Eight member Lou UllianLouis J. (Lou) Ullian (1932 – 2010) Was a diver and original member of the Real Eight Company. A native of Worcester, Massachusetts he served in the U.S. Navy, Naval Weapons Station from 1956 – 19... was shown this chain a few years before he passed in 2010. Remarkably, Lou remembered this particular chain because of the additional link hanging from the chain which was a distinctive characteristic of the piece. He recalled that the chain was found in 1964 on the Cabin Wreck site, underneath a cannon.
A page out of the personal log book Lou maintained at that time contained an entry that seems to verify this.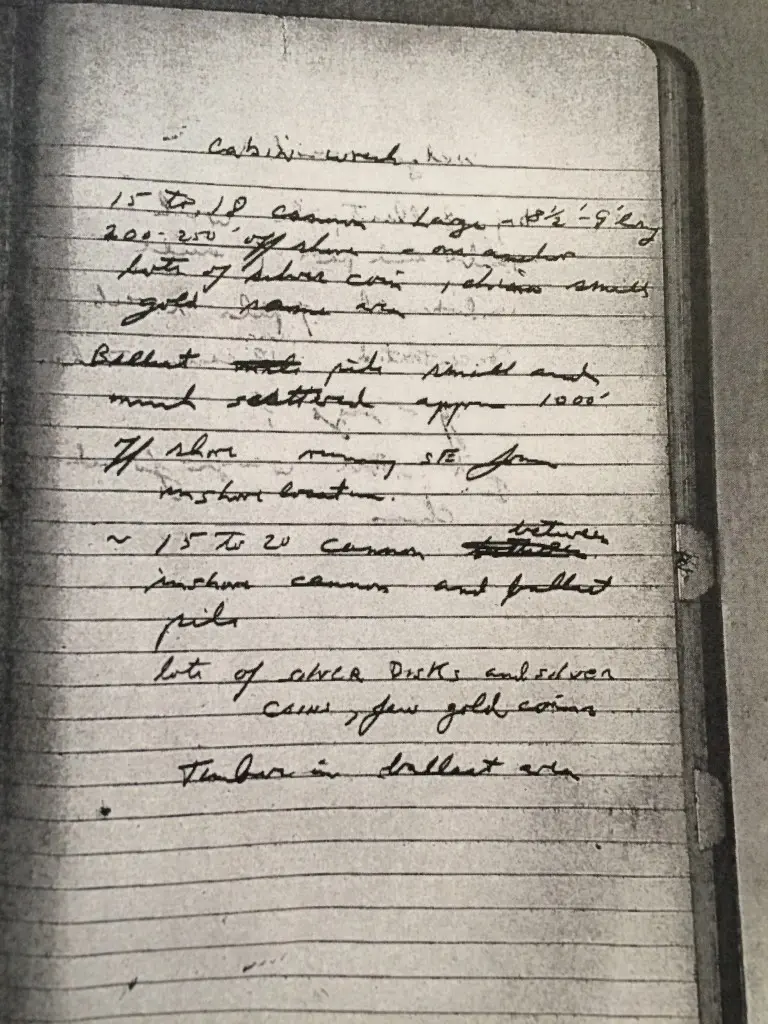 The entry reads:
---
Cabin Wreck:
15 to 18 Cannon large 8 ½' – 9' long 200' – 250' off shore 1 Anchor Lots of Silver coin 1 chain small Gold same area
---
This chain also has a Hollywood connection having been pictured in a History Channel documentary on the 1715 Fleet and also featured on an episode of Pawn Stars.
The item is from the private collection of David Vapnitsky, who is an advanced collector of vintage Fleet-related material.