Recently I received these vintage photographs from the personal collection of Fleet Society member John de Bry.  These photos capture a truly memorable event from 1988. It was in July of that year that HRD (Historical Research and Development), a group lead by Mo Molinar and John de Bry, made a historic discovery of 110 gold eight escudos at the Douglass Beach wreckA 1715 Fleet wreck site located a few miles south of the Fort Pierce Inlet. It is often referred to by its old name, "Colored Beach." In some early Real Eight Company correspondence, it was referr... More site near Fort Pierce, Florida.
Image #1 above shows John de Bry, Tommy Gore, Mo Molinar and friends proudly displaying their recovery.
Image #2 is John de Bry and friend examining a large group of eight escudos.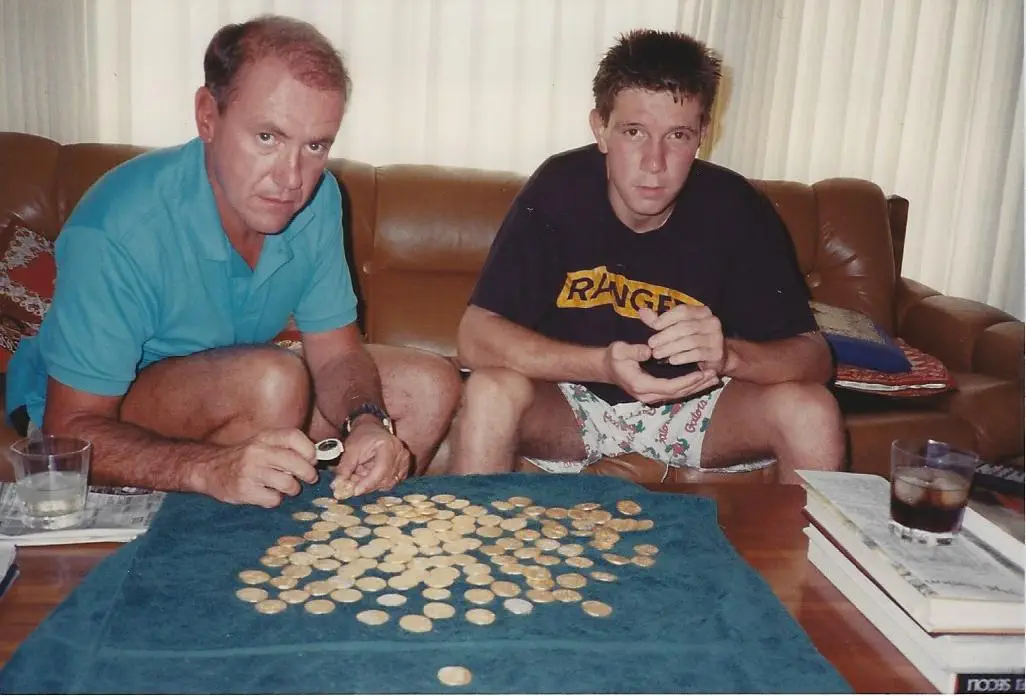 Image #3 is another image of John de Bry, Mo Molinar and friends with their find.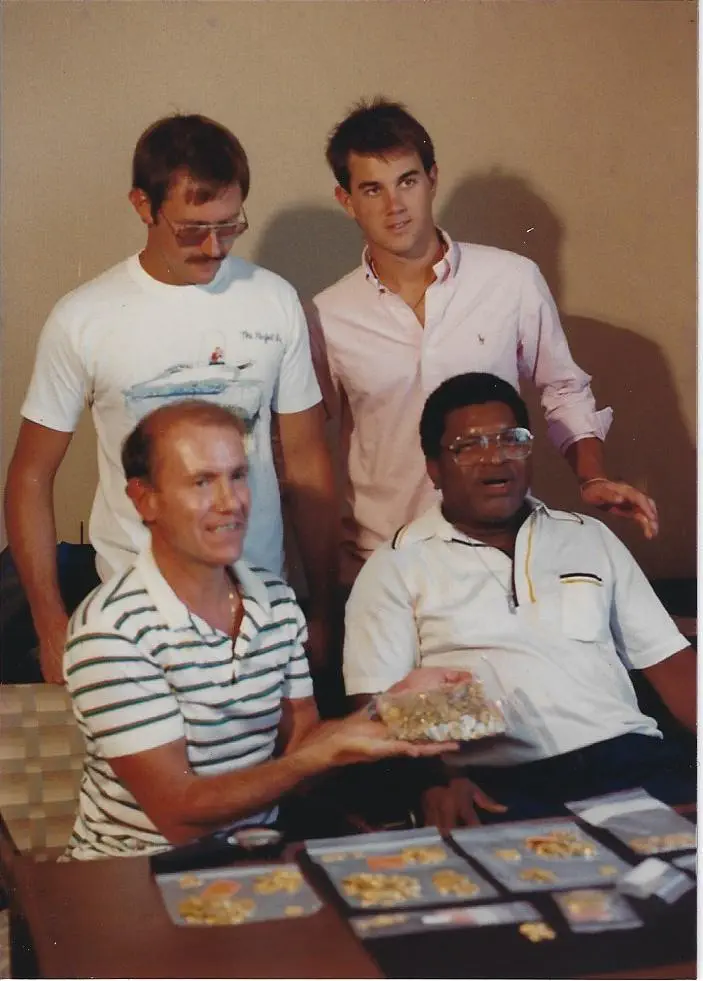 This July will be the 30th anniversary of the great HRD find of 1988.