Our Treasure of the Month for November is this conserved signal cannon, intact with yoke.  Recovered from the Corrigan's wreck site north of Vero Beach, this special cannon, also referred to as a salute cannon, was used to make salutes, warn of danger or attract attention in case of an emergency. The yoke, which allows the cannon to be mounted, was also recovered.
This concerned cannon is very rare. It weighs 98 pounds, is 29 ½ " long  and has a 1-1 ½ " bore. It is incredibly well preserved as every feature is still clear even through the heavy black coating. A signal cannon is not considered to be a firearm or weapon.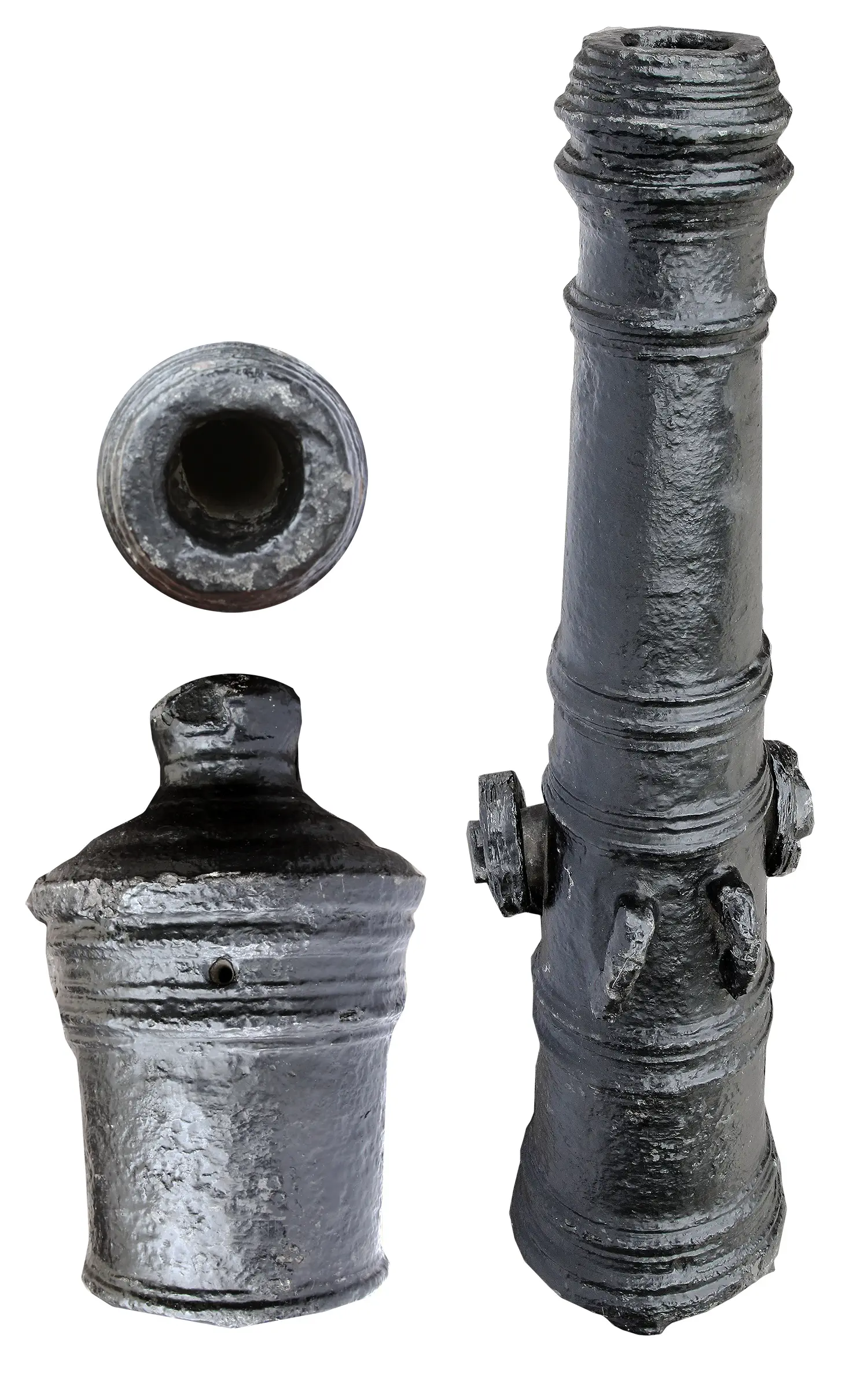 Although this is the only signal cannon we have ever featured, other cannons can be found by accessing our Treasure of the Month for May, 2018 and October, 2020.
Currently this item is listed as Lot 1340 in the upcoming Sedwick Treasure Auction 32, scheduled for November 3-4, 2022.
More information can be found by visiting this link: Sedwick Coins Auction Site.
Special thanks to Daniel Frank Sedwick, LLC and Connor Falk for providing us with the images for this post as well as information for the text.