Our featured treasure for September is this unique item that was recently acquired by Queens Jewels LLC. It is special, indeed, because less than 30 days ago it was residing on the sandy bottom of the Atlantic Ocean off the East Coast of Florida.
Found on August 8th, 2018 by Mike Brown at the Douglass Beach wreckA 1715 Fleet wreck site located a few miles south of the Fort Pierce Inlet. It is often referred to by its old name, "Colored Beach." In some early Real Eight Company correspondence, it was referr... More site (South of Ft. Pierce), this mysterious item is silver with what appears to be a gold wash and has been identified as a sword pommel.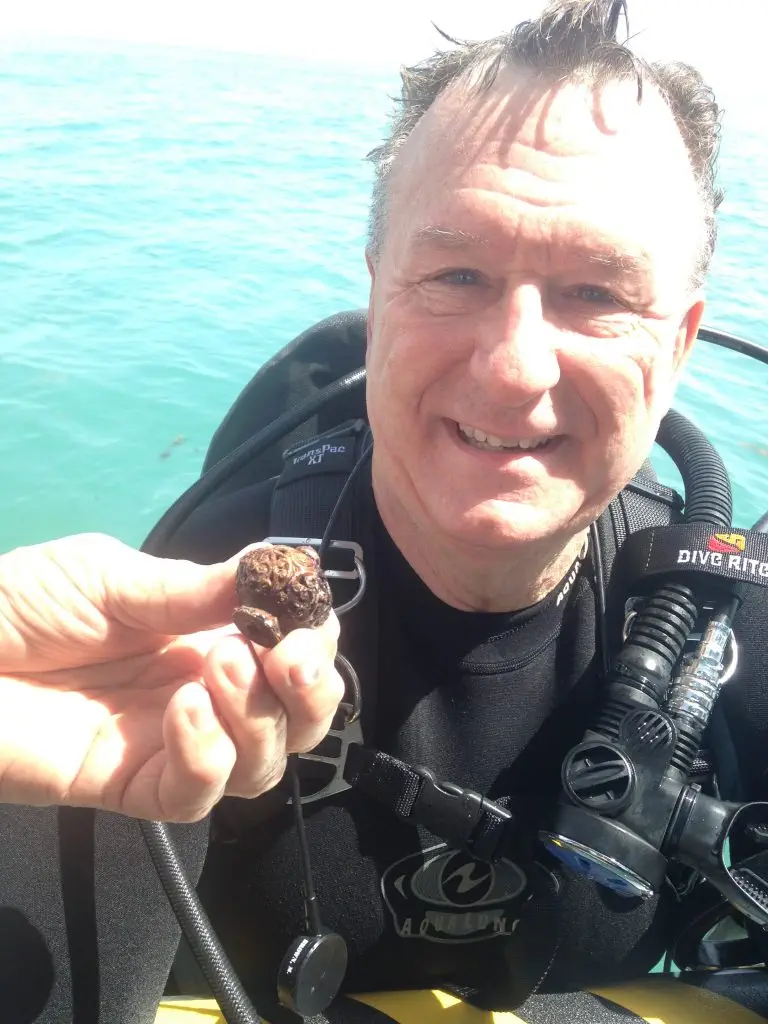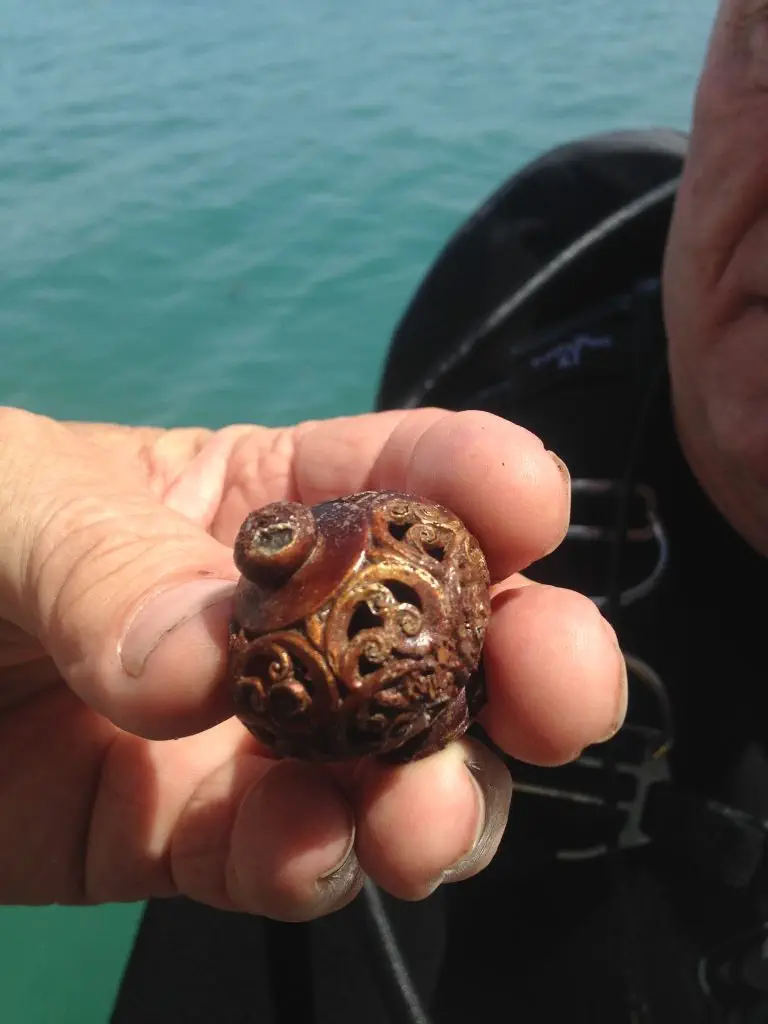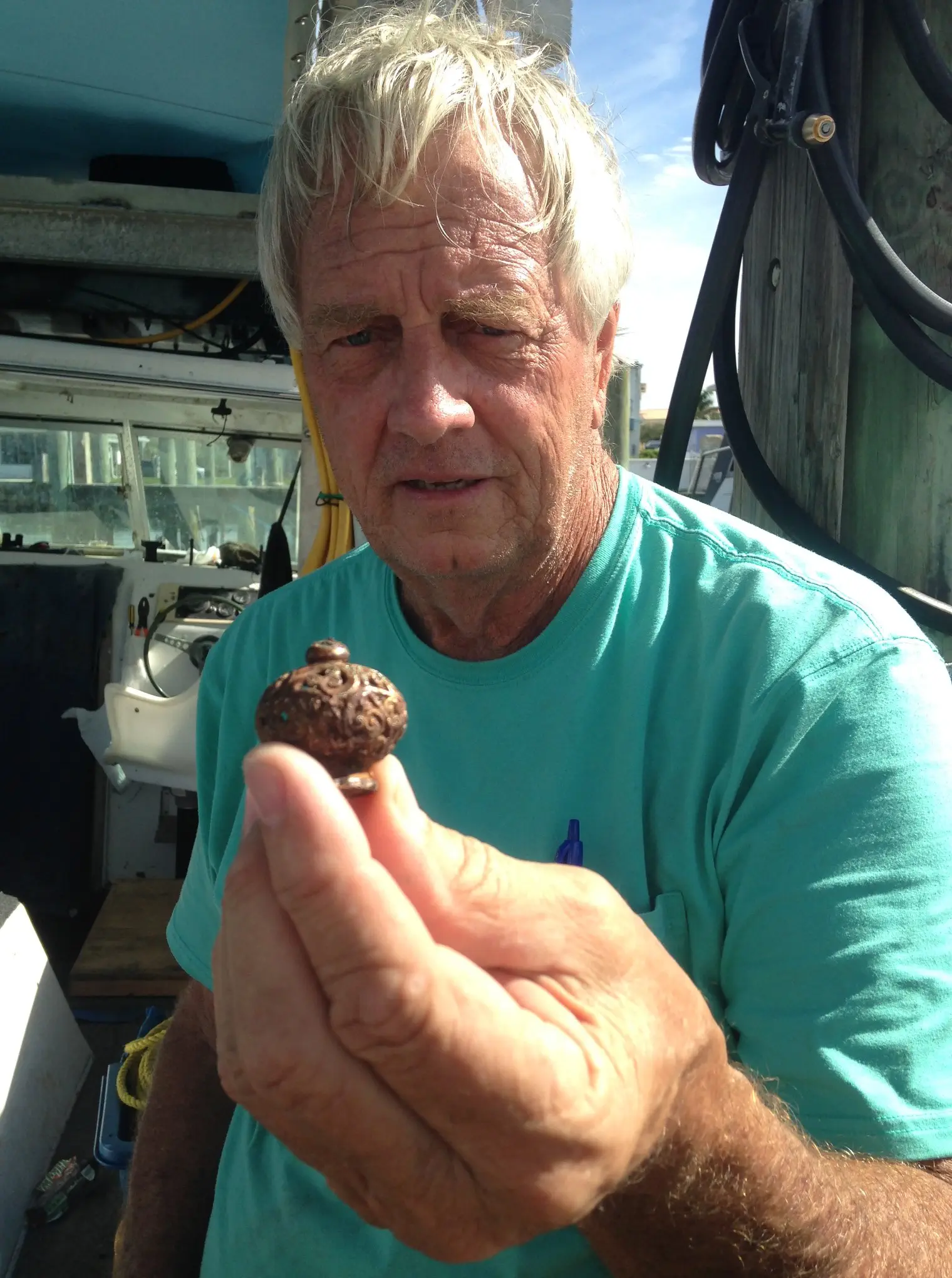 A sword pommel is located at the end of the handle (or hilt) of a sword. Pommels are normally larger than the handle. It is designed to keep the sword from slipping out of the hand of the user. Additionally, a pommel provides a counter-weight to the sword for better balance.
As can be seen, the design is very ornate. After more than 300 years in the ocean, this item was recovered in remarkably good condition. One can only imagine how beautiful this piece must have been and the workmanship that went into the sword to which it was once attached.
Congratulations to Captain Buddy Martin, diver Mike Brown, and crewman Baise Handley who assisted in the find.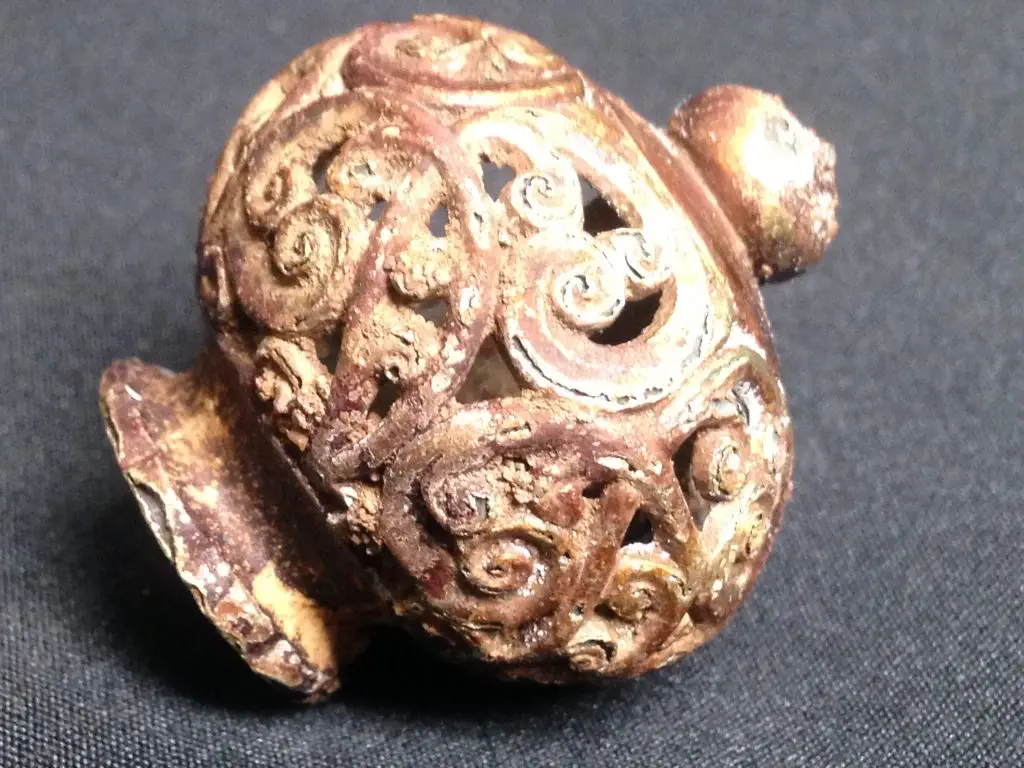 Special thanks to Buddy Martin who provided the images for this post.