Inasmuch as December is traditionally a month of giving we usually feature an item that we think would be nice to find gift wrapped under a tree on Christmas morning. Our Treasure of the Month for December certainly falls within this category. Handsomely packaged in a green plastic box (see below) this item has quite a history.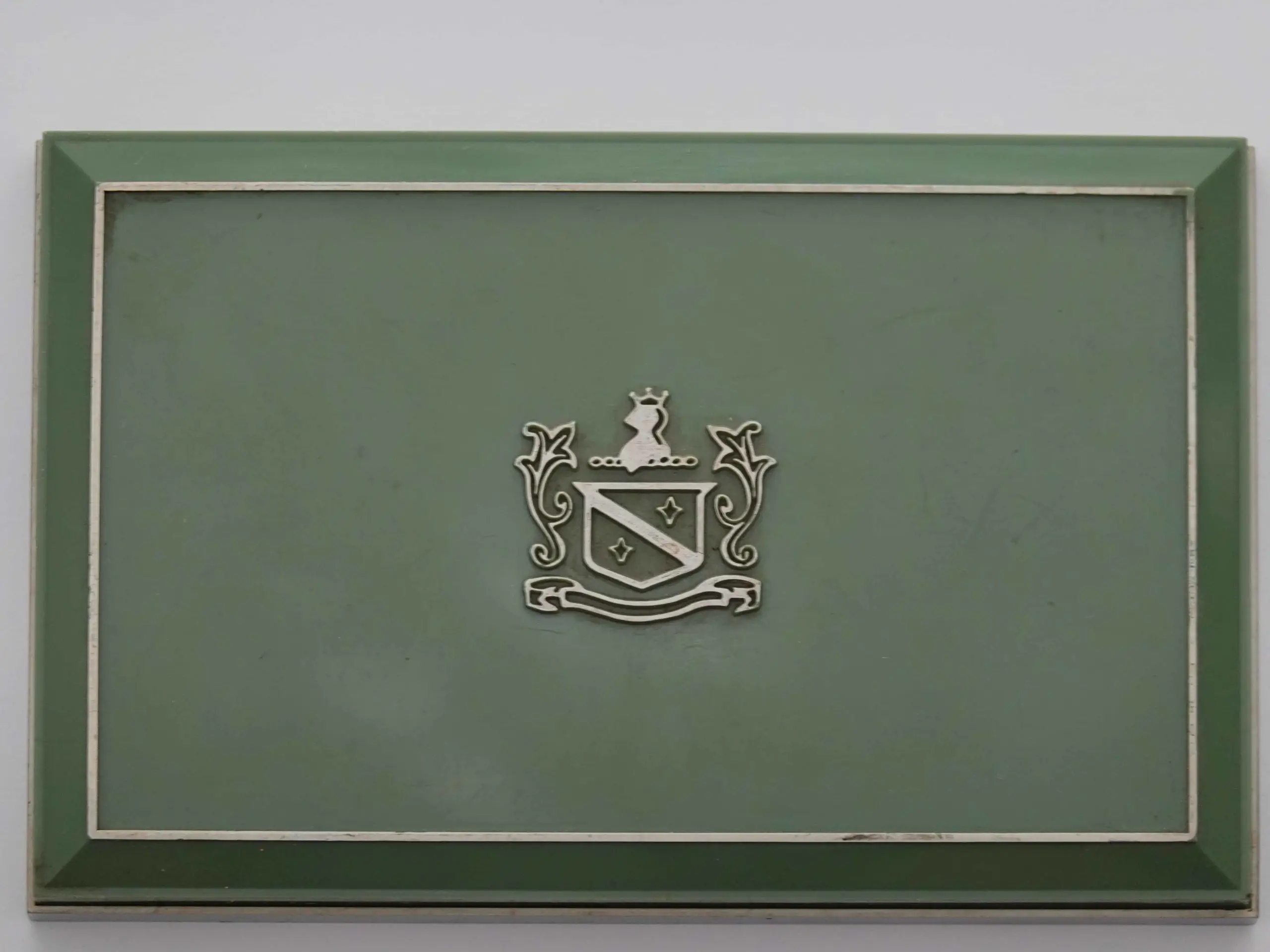 During early 1715 Fleet salvage operations in the 1960's a number of specially made gold coins were recovered. These coins were originally called "Imperials". Later they became known as "Royals". Exceedingly rare (less than forty have been reportedly found) these coins were highly prized by collectors.
In 1967, Bob Weller a well-known and respected member of the 1715 Fleet shipwreck community, produced 25 reproduction "Royals" for Burdine's Department Store located in Miami. They had five stores and he contracted with the company to produce five of these coins for each store. He sold them to Burdine's for $12.50 each and Burdine's sold them for $25.00.
The original gold Royal (the authenticate one) was produced in 1702 at the Spanish colonial mint located in Mexico City. It was taken by Bob Weller to a dentist to make a wax casting.  Weller was accompanied by a Fisher representative, Rupert Gates, to make sure that the coin was properly handled and returned to Fisher.
Great care was taken to create a good copy. The coin was coated with 24 caret gold to give it an authenticate look.  According to Weller, he had to also buy the boxes, the gold chain for the necklace and create a certificate that would accompany each coin. Suffice it to say, there was not much profit in this creation.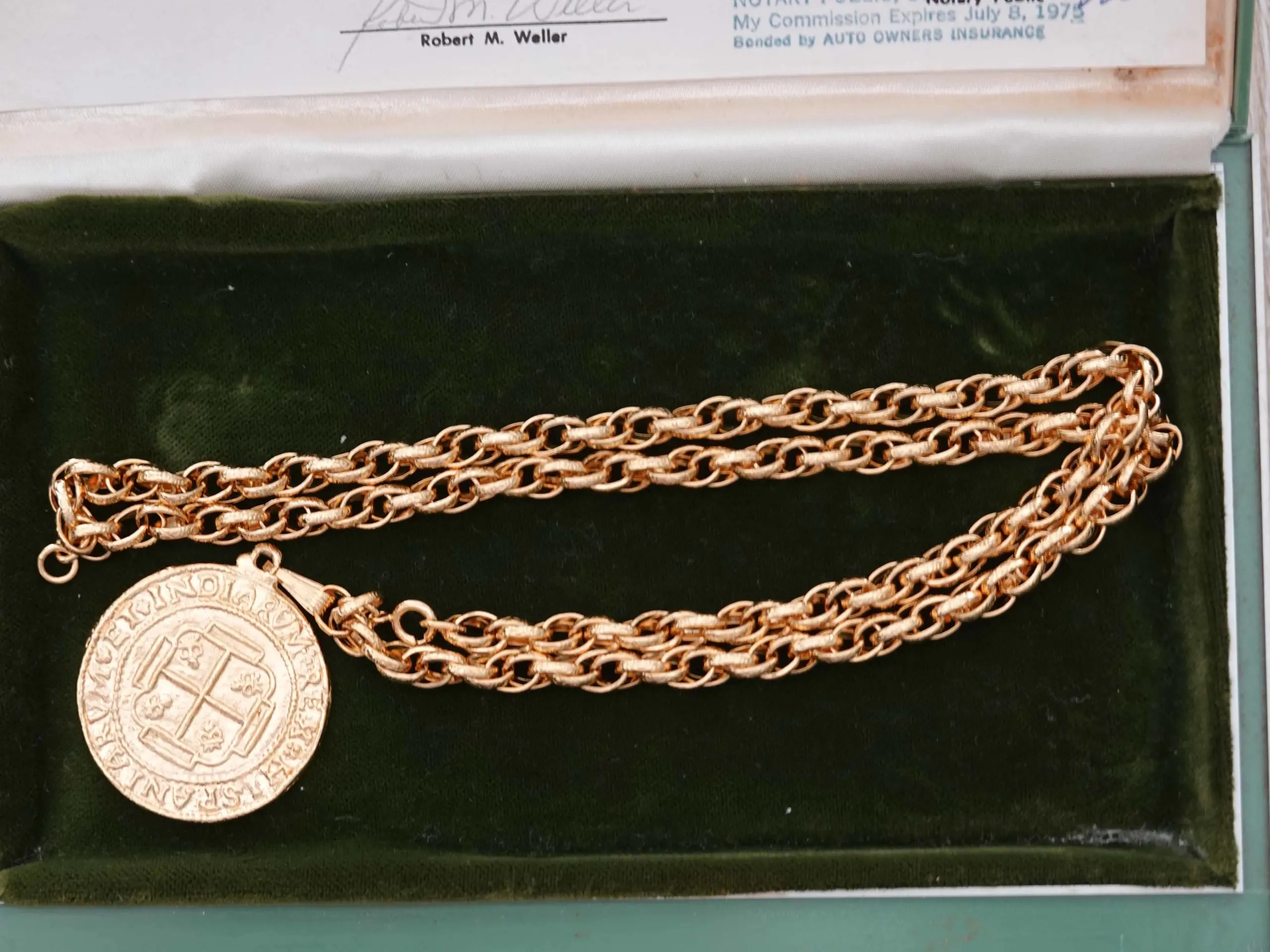 There were only 25 made and according to information provided by Bob Weller in 2003, his grandmother owned one. In her Will she directed that she be buried with the necklace and she was. That leaves only 24 in the market place.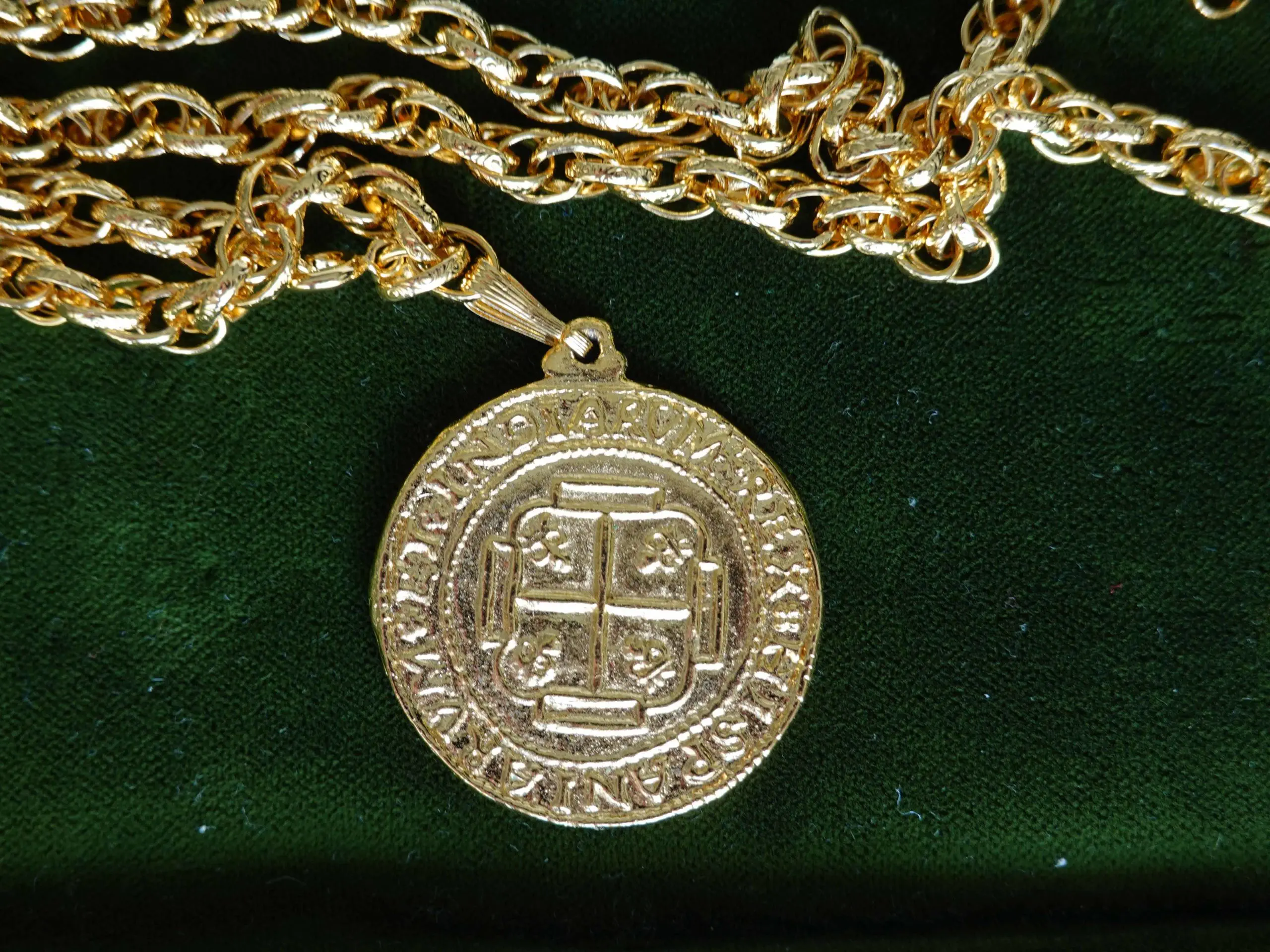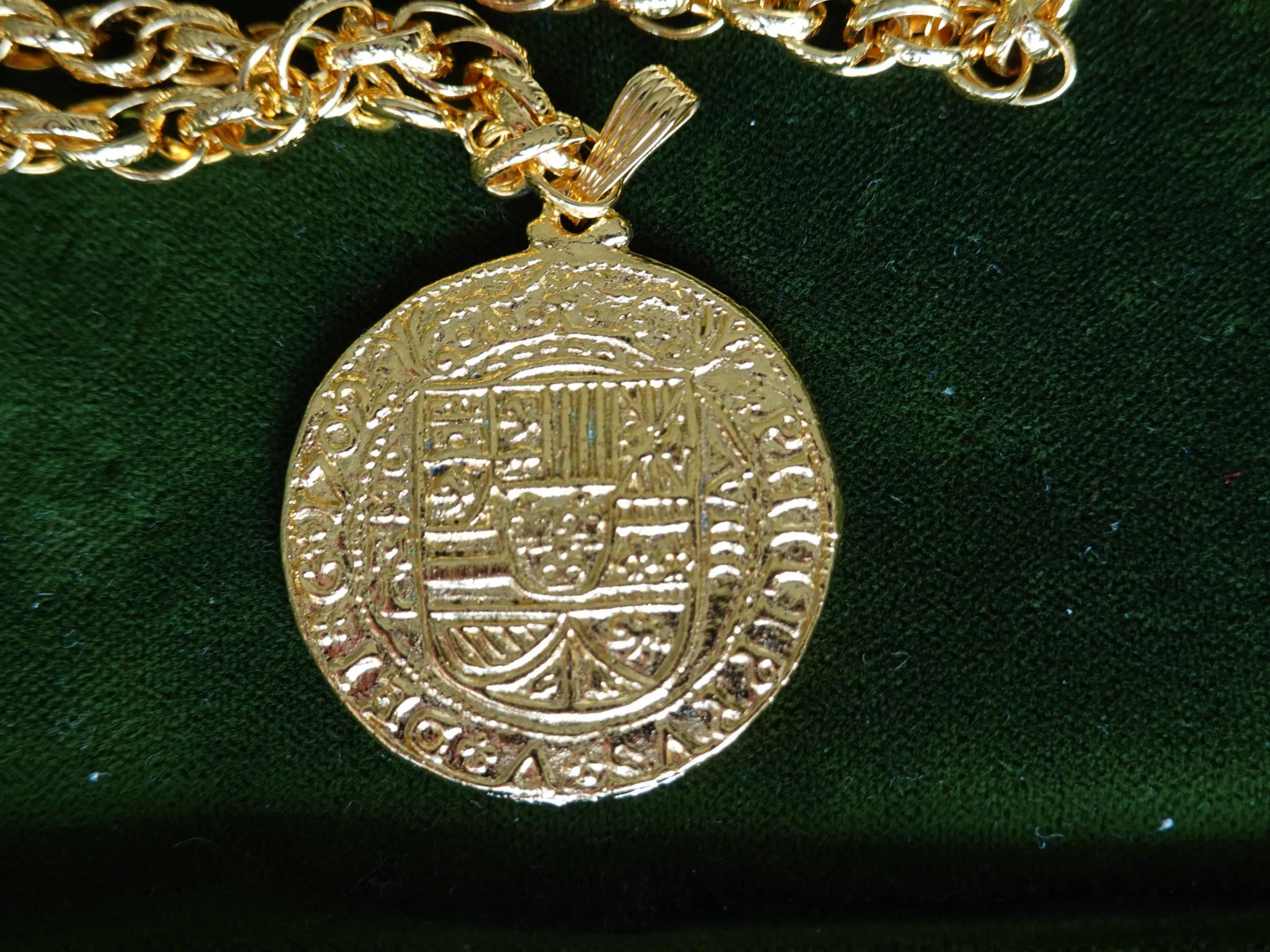 See our Treasure of the Month for March, 2015 for another example of Fleet related replica coin jewelry. Other Christmas theme related treasures can be found at our Treasures of the Month for December, 2011; December, 2014; December, 2016; December, 2017; December,2019; December, 2020; and December, 2021.
Special thanks to Society member Dave Crooks (# 7) for providing images of the gold replica coin necklace and box. Also, Dave provided information about the production of the coin that he obtained from Bob Weller based on a  personal conversation he had with him in August, 2003.