Our continuing fascination with EOs (encrusted objects) led us to feature this item as October's Treasure of the Month. Weighing in at a hefty 5 lbs 9oz, this EO contains approximately fifty-four Mexico eight reales in eleven stacks of four to five coins each. Covered in sand and shells from years of exposure to ocean debris, item bears the faint outline of a box. It is unlike traditional coin clumps (or aggregates), which usually conform to the shape of a bag, pouch, or other similar receptacle used to carry or hold coins.
It is clear these coins were stored in such a way as to obscure their presence, leading to the conclusion that they were contraband. Whatever the case may be, this phenomenal EO is the best we have come across in a very long time. It ranks right up there with the 55.9 lbs aggregate that was part of the State of Florida Collection recently on display at the FUN (Florida United Numismatists) Show in Orlando in January 2015.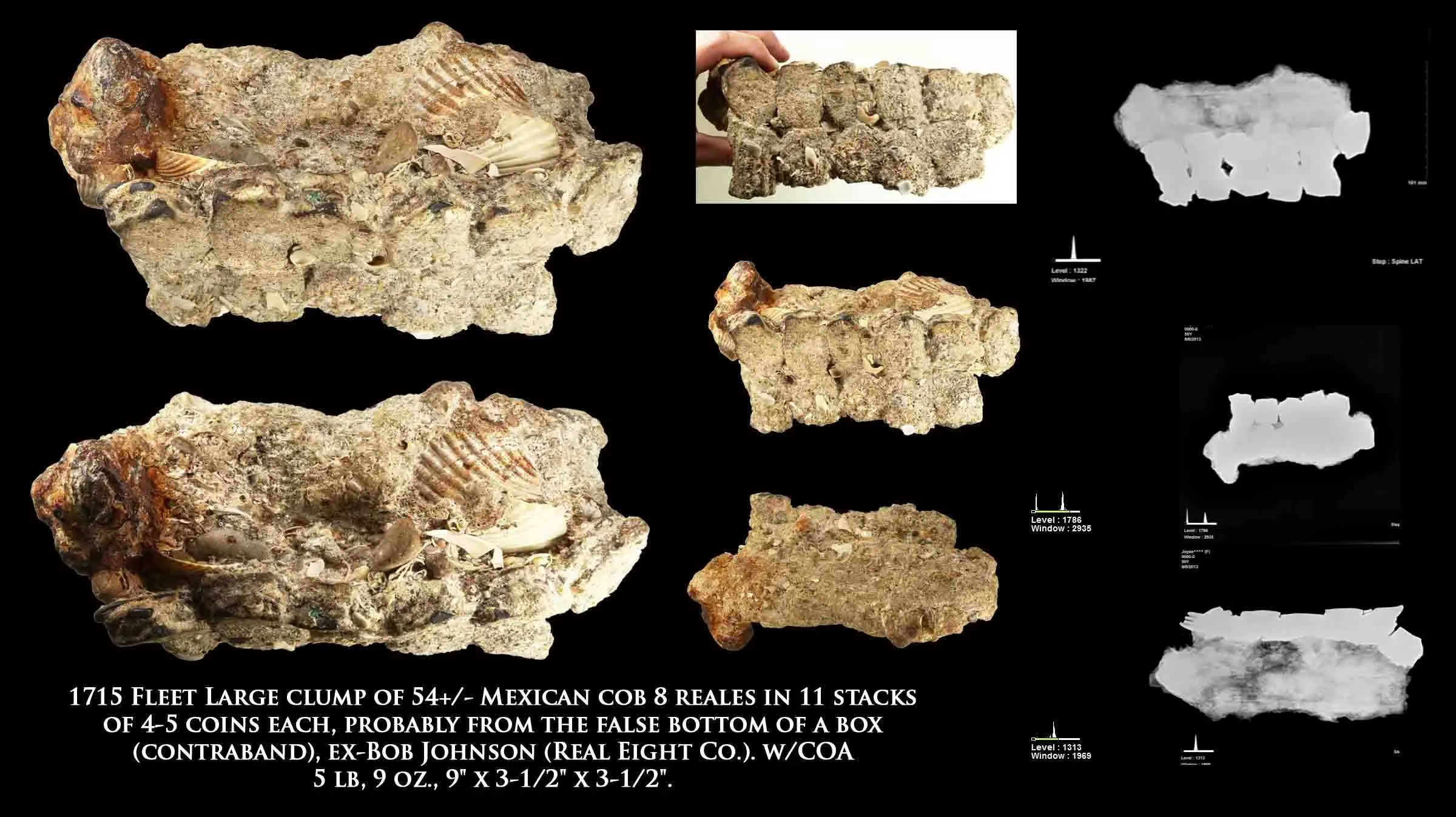 For more encrusted objects, you can view our Treasures of the Month from January and February 2015, and February and March of 2012, where we featured several other EOs.